května 1640/65, 140 21 Praha 4-Nusle, Czechia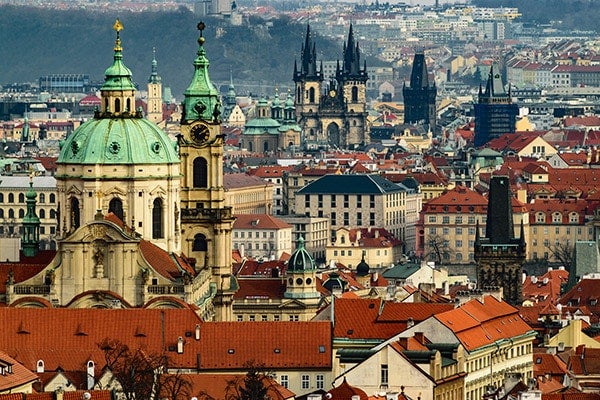 These room blocks are for those attending Xen Project Developer & Design Summit and/or Embedded Open Source Summit.
Please note, rooms will most likely sell out in advance of the room block close dates listed below. We encourage you to book early to secure a room at the conference rate.
Important: The Linux Foundation will never reach out to attendees by phone to make hotel reservations for our conferences. Please be advised that the most secure way to book in our discounted room block is by using the direct booking link provided below or by calling the hotel directly. If you receive a phone call or email from someone claiming to be with The Linux Foundation or the hotel and they attempt to sell you a hotel room, please email us at housing@linuxfoundation.org.
Corinthia Prague
Dates with Availability
25, 26, 27, 28, 29, 30 June
Room Rates Start From: €132.00
Taxes: 50 CZK per adult per day
Rate Includes: 10% VAT, WiFi, Breakfast Buffet
Room Block Closes: 8 June, 2023 @23:59 CET
(Please note, the rate is valid until the cut-off date or the room block is full)
Hotel Rating: ★★★ | Hotel Website
Hotel Address
Kongresová 1, 140 69 Praha 4-Nusle, Czechia
Distance to Venue
240 meters
Cancellation Policy
Cancellations 30 days prior to arrival are free of charge. Cancellations 29 – 8 days prior to arrival the guest will be charged 1 night room and tax. Cancellations 7 – 0 days prior to arrival the guest will be charged for the full stay.
Early Departure Fee
100% Room & Tax
No-Show Fee
100% Room & Tax
Alternate Lodging Options
The Linux Foundation has not contracted rooms at these properties and cannot guarantee rates or availability.
550 Meters/ 7 Min walk
2 Star
Petra Rezka 1723, 140 00 Praha 4-Nusle, Czechia
+420 725 00 29 60
1 Kilometer / 13 Min walk
4 Star
Wenzigova 6, 120 00 Nové Město, Czechia
+420 775 93 74 02
Airport Information
Václav Havel Airport Prague (PRG)
Aviatická, 161 00 Praha 6, Czechia
Distance from the venue: 20km
Time by car: 40 minutes
Public Transportation
The Prague Congress Centre is adjacent to the Vyšehrad station on Line C of the Prague underground railway network, providing convenient access by public transport from the city's airport and all major rail and bus stations.
Maps, timetables, fares and route planning are available in English on the Prague Public Transport website.
Parking
Parking is available in the Prague Congress Centre's underground car park, or above ground on the southern side of the complex.
Onsite parking up to 10 hours – 50 CZK per hour (Approx $2.30 USD per hour)