In-Person Project Meetings
In- Person Project Meetings allow project maintainers to come together and dive into project related topics such as upcoming or current features, roadmaps, or issues to overcome. These meetings are for maintainers, contributors, and invited guests only. Registration is required.
Monday, 16 May
Tuesday, 17 May
Project Office Hours
Connect with your CNCF Project maintainers during their Project Office Hour session! During this time, projects are free to share the latest features, upcoming updates, answer questions from the community, or maybe even a demo! Hosted on Bevy, each project has the flexibility to share their screens, turn on their video and audio, chat with attendees via chatbox, and record their session. Separate registration is required and free to all KubeCon + CloudNativeCon EU attendees.
Wednesday, 18 May
Thursday, 19 May
Friday, 20 May
Project Pavilion
Attending in-person? Swing by the Project Pavilion located in the Solutions Showcase – Pavilion 2 to connect with project maintainers to learn more about the project, ask questions or exchange ideas.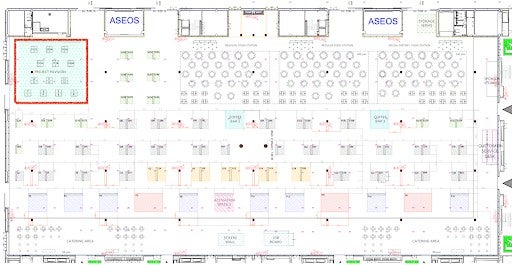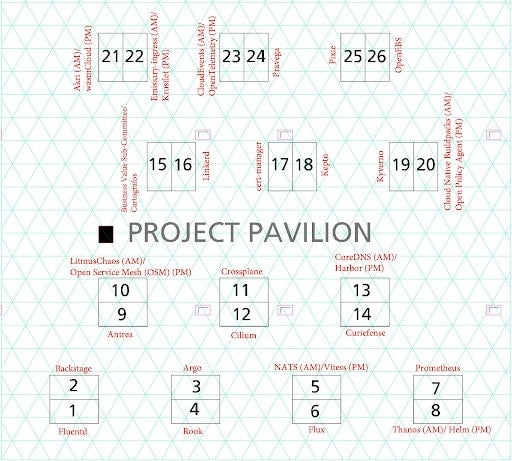 Shared Kiosk Hours
AM Hours
Wednesday, 18 May: 10:30 – 15:30 CEST
Thursday, 19 May: 10:30 – 14:00 CEST
Friday, 20 May: 10:30 – 13:00 CEST
PM Hours
Wednesday, 18 May: 15:30 – 20:00 CEST
Thursday, 19 May: 14:00 – 17:30 CEST
Friday, 20 May: 13:00 – 16:00 CEST
| | | |
| --- | --- | --- |
| Project Name | Project Level | Kiosk Number |
Don't forget to pick up your favorite project sticker at our sticker wall in the solutions showcase!
Powered By

Bug Bash
Compete with developers from all around the globe in an exciting model to fix bugs and make other security improvements on open source projects. Contributors gain points for each fixed issue and win prizes. Participating projects benefit from increased visibility, gaining new contributors, and improving the security and quality of their code.