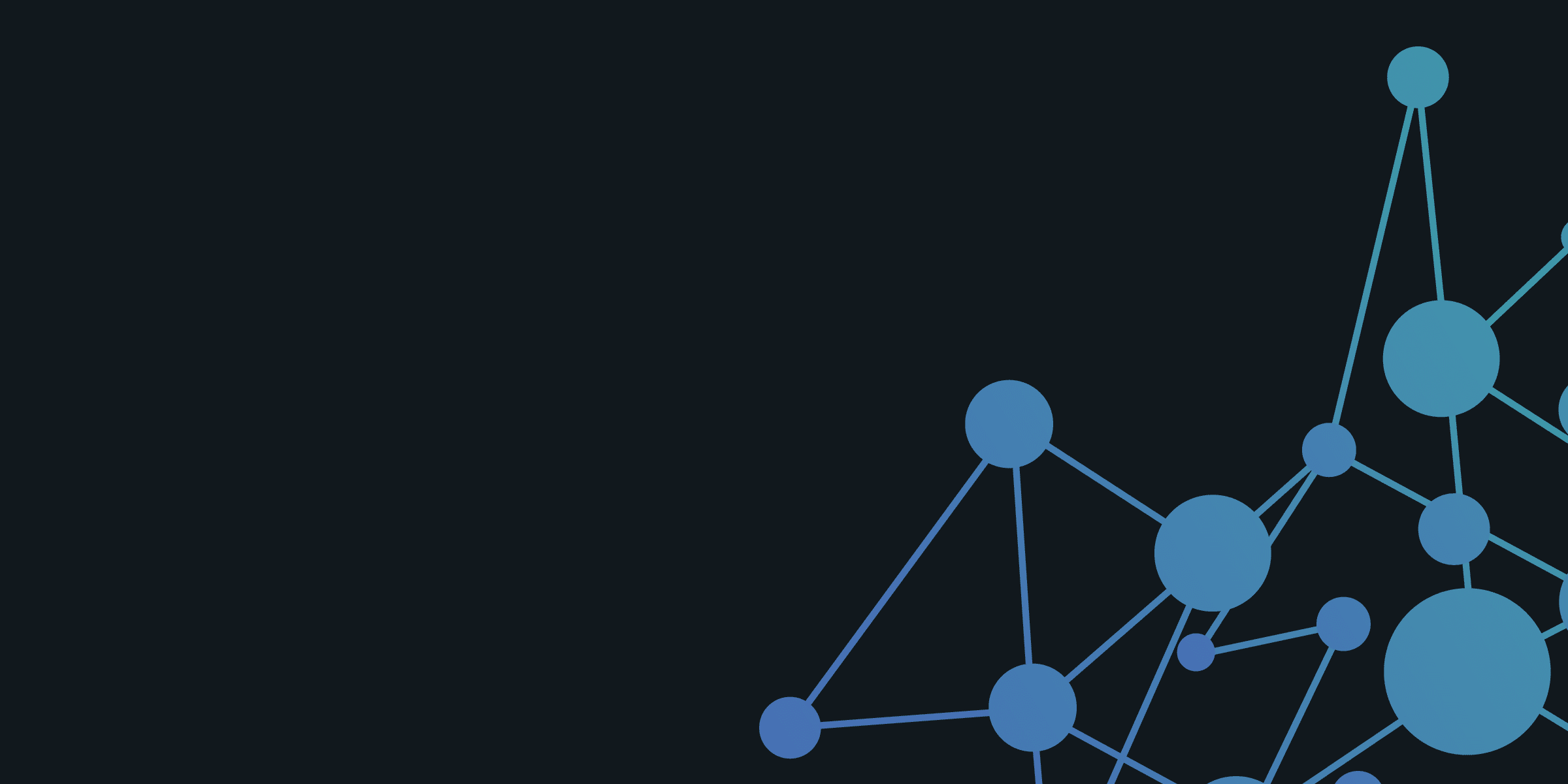 Networking, access, edge, & core

November 15 – 16, 2022
Seattle, WA
#onesummit
---
LF Networking is excited to bring together technical decision makers and implementers for two days of in-depth presentations and interactive conversations around Access, Edge, and Cloud open-source technology developments.
Conference Focus
ONE Summit focuses on the networking and automation ecosystem that is transforming public and private sector innovation across 5G network edge, and cloud native solutions.
Our family of open source projects address every layer of infrastructure needs
from the user edge to the cloud / core.
Attend ONE Summit to get the scoop on hot topics for 2022!
EXPLORE THE SCHEDULE
Times are listed in Pacific Time, UTC-8.
| | |
| --- | --- |
| Tuesday, November 15 | 9:00 AM – 5:00 PM | Keynotes, Breakout Sessions, Tutorials + Technical Showcase |
| Wednesday, November 16 | 9:00 AM – 5:00 PM | Keynotes, Breakout Sessions, Tutorials + Technical Showcase |
| Thursday, November 17 | 9:00 AM – 5:00 PM | LFN Developer & Technical Forum |
| Friday, November 18 | 9:00 AM – 5:00 PM | LFN Developer & Technical Forum |
ONE Summit 2022 Experience
Hear directly from industry leaders on topics across a spectrum of exciting innovations.
Industry 4.0
Security Advancements
Networking Stack
Operational Deployment
Emerging Tech & Business Models
Recognized by Light Reading as one of the industry's best Female Tech Pioneers in 2018, by Capacity Media as the "Best Women in Network Orchestration" in 2019 and with multiple patents to her name, Alla Goldner currently works for NEC as Director, Standardization and Open source strategy. She leads standardization and open source activities, by working directly with all internal stakeholders as well as leading members from service providers, vendors and partners communities. Her current technological focus is on 5G/6G, ORAN, Zero-Touch operations, and cloud-native evolution. With over 25 years of experience in developing technology strategy and system architecture at global companies including Alcatel, Motorola, Intel, Marvell, Allot and Amdocs, Alla also served as a Chair of ONAP Requirements Subcommittee and Orchestration stream lead of TIP's OCN project since these organizations were launched. Alla has extensive experience in leading standardization efforts in 3GPP, ORAN Alliance, IETF, ETSI NFV, BBF, ETSI MEC, ETSI NFV and ETSI ZSM – examples of standards she has created include TDF (Traffic Detection Function) into 3GPP Packet Core Architecture, Network Congestion handling into 3GPP architecture, and also traffic-steering into 3GPP architecture. She has also served on the numerous program committees of several conferences including IEEE ICC and IEEE CSCN, ONS NA, ONS EU. Recently Alla was awarded as one of the top 20 SDN market leaders and Member of Power 100 list by Capacity Media (2020).

Alla holds an MSc in Technology Management from NYU and a BSc in Mathematics and Computer Science from Tel Aviv University.

Igal oversees the global mobile and fixed network technology direction for AT&T, which includes the design of the company's 5G infrastructure, AT&T's software-defined networking initiative, protecting and monetizing AT&T's intellectual property portfolio, and network software automation platforms. His responsibilities include network architecture, standards, planning, development, testing and certification of infrastructure and device technologies.

Igal previously served as senior vice president of Network Engineering and Operations where he led the
engineering and operations of AT&T's mobility and voice core networks; common IP backbone network;
transport and cloud engineering as well as global monitoring of AT&T's network; tier 3 advanced technical support; business continuity planning and AT&T's Global Technology Operations Center, which provides centralized command operations.

He also served as senior vice president of Wireless and Access Technology where he was responsible for wireless and wireline access network architecture design and the technology roadmap. Igal also led
ecosystem and innovation through AT&T's Foundry and his focus on understanding and utilizing the startup community. Through his many assignments, Igal brings strong leadership and key experiences to deliver advanced access technologies and innovative products and services with speed and agility.
Igal serves as Chairman of the board for the Alliance for Telecommunications Industry Solutions (ATIS).

Igal also serves on the boards of GSMA, 5G Americas, the O-RAN Alliance and the American Heart Association Dallas.

Igal has an MBA from the College of Management Academic Studies and his Bachelor of Arts in Economics and Business Management from Bar Ilan University, Ramat Gan, Israel. He lives in Dallas, Texas with his wife and two sons.

Tejas Patel

Program Manager, Defense Advanced Research Projects Agency (DARPA) Information Innovation Office

Dr. Thomas Rondeau

Principal Director for FutureG & 5G, the United States Department of Defense

Chetan Sharma is CEO of Chetan Sharma Consulting and is one of the leading strategists in the mobile industry. Executives from wireless companies around the world seek his accurate predictions, independent insights, and actionable recommendations. He has served as an advisor to senior executive management of several Fortune 100 companies in the wireless space and is probably the only industry strategist who has advised each of the top 9 global mobile data operators. Chetan serves or has served on the advisory boards of Ericsson, Telefonica, Kymeta, NextNav, Zeotap, Opanga Networks, Smith Micro, AlefEdge, and several other startups.

Chetan is the author or co-author of a fourteen best-selling books on wireless including Mobile Advertising: Supercharge your brand in the exploding wireless market and Wireless Broadband: Conflict and Convergence. He is also the editor of the Mobile Future Forward BookSeries. His books have been adopted in several corporate training programs and university courses at NYU, Stanford, and Tokyo University. His research work is widely quoted in the industry. Chetan is interviewed frequently by leading international media publications such as Time magazine, New York Times, Wall Street Journal, Business Week, Japan Media Review, MobileCommunications International, and TechCrunch, and has appeared on NPR, WBBN, and CNBC as a wireless data technology expert. He is also the chief curator of the mobile thought leadership executive forums – Mobile Future Forward and Mobile Breakfast Series.

Chetan is an advisor to CEOs and CTOs of some of the leading wireless technology companies on product strategy and Intellectual Property (IP) development and serves on the advisory boards of several companies. He is also a sought-after IP strategist and expert witness in the wireless industry and has worked on and testified in some of the most landmark cases in the industry such as Qualcomm vs. Broadcom, Samsung vs. Ericsson, Sprint vs. Verizon, Openwave vs. 724 Solutions, and Upaid vs. Satyam. Chetan is a senior member of IEEE, IEEE Communications Society, and IEEE Computers Society. He has Master of Science degree in Electrical and Computer Engineering from Kansas State University and Bachelor of Science degree in Electrical Engineering from the Indian Institute of Technology, Roorkee.

Heather Kirksey works with the community to advance the adoption and implementation of open source NFV platforms.

Before joining The Linux Foundation, she led strategic technology alliances for MongoDB. Earlier in her career, she held various leadership positions in the telecom industry, including running a partner program for CPE, doing solutions marketing for the IP division at Alcatel-Lucent, and working in business development and numerous standards activities.

While at Broadband Forum she helped create and launch TR-069; served as BroadbandHome Technical Working Group Chair; served on the Board; and oversaw collaborative activities with ATIS, 3GPP, OSGi, ITU-T, OMA, IETF, Small Cell Forum, UPnP Forum, Home Gateway Initiative, and other groups.

Heather received her master's degree in English literature from the University of Texas, Austin.

Will Townsend is a frequent Forbes contributor and advises some of the largest networking and telecommunications companies in the world. His more than thirty years of experience spans tenures spent with iconic companies such as Dell & Hewlett-Packard, serving in several senior level roles including sales, marketing, product management, and business development.

Presently, Mr. Townsend manages the networking infrastructure and security practices for Moor Insights & Strategy, an analyst firm regarded as a leader in the technology sector based on principal and founder Patrick Moorhead's #1 ranking by ARInsights. Mr. Townsend also ranks consistently within the top 100 technology analysts in the world according to ARInsights and by same measure is considered one of the top networking analysts in the world covering both the enterprise and service provider markets.

Mr. Townsend holds a Bachelor of Arts degree in Economics from the University of Texas at Austin and an M.B.A. from Texas State University. He has also served as a traveling mentor for Business Council for Peace (Bpeace), a non-profit organization focused on empowering female-led enterprises in areas of conflict around the world in places such as Central America and the Middle East.

Roy Chua, an entrepreneurial executive with 20+ years of IT experience, is the principal and founder of AvidThink, an independent analyst firm covering infrastructure technologies for carriers and enterprises. AvidThink's clients include Fortune 500 technology companies,  early-stage startups, upstart unicorns, and private equity and venture firms. Roy and AvidThink have been featured on major publications including WSJ, FierceTelecom/Wireless, The New Stack, and Light Reading. Roy is a graduate of MIT Sloan (MBA) and UC Berkeley (BS, MS EECS).

Jill Lovato

Director, Linux Foundation

Rob High is the Vice President and Chief Technology Officer for the IBM Edge Computing portfolio. High has architecture and technical strategy responsibility for offerings that will enable a new generation of edge computing — where work is placed close to where data is produced and actions are performed. Prior to this assignment he was the CTO for IBM Watson, responsible for setting the technical strategy and vision for IBM's leadership in AI computing. High is recognized as a global technical leader, author and evangelist, and was named an IBM Fellow in 2008 for his pioneering work in the field of SOA and for his leadership on WebSphere

Said Ouissal has extensive experience in senior leadership positions across IP networking (routing, switching, and security), telecommunications, cloud, and mobile broadband. Currently, he is the CEO and founder of ZEDEDA. Prior to ZEDEDA, he held executive product management and (technical) sales roles at various infrastructure companies, including Ericsson, Juniper Networks, Redback Networks, and Violin Memory. Throughout his career, he has also served in engineering and development roles at Lucent, Versatel, and Conxion. Ouissal holds a bachelor's degree in computer science, is the author of two patents, and speaks five languages.

Ihab Tarazi is the Chief Technology Officer and Senior Vice President at Dell Technologies, Infrastructure Solutions Group Core where he is responsible for technology strategy and next generation architecture for Compute, Storage and Network platforms including Edge, 5G and AI/HPC, as well as engagements with technology vendors and cloud ecosystems. Prior to this role, Mr. Tarazi served as Chief Technology Officer at Packet Host, Inc. (currently Equinix Metal), a leading bare metal cloud company built for developers, where he was responsible for the company's Product, Engineering and Technology. Prior to joining Packet, Mr. Tarazi held a number of positions in the telecom and infrastructure space, including Chief Technology Officer at data center and colocation provider Equinix, where he was responsible for developing the Equinix Cloud Exchange and strategic engagements with leading platforms in the Cloud, Security, Storage, Edge and IoT. Previously Mr. Tarazi served as VP Engineering and Technology at Verizon, where he led a global team for the Engineering and Product Development of Global Enterprise Services including MPLS VPN, IP, Ethernet, Security and Managed Services. He serves as a member of the board of directors for NeoPhotonics Corp. since October 2015. He is also a member of the board for Telecom Infrastructure Project (TIP).

Mr. Tarazi holds a B.S. degree in Electrical Engineering and Telecommunications from the University of Maryland and an M.S. in Telecommunications Management from Southern Methodist University.

Junlan Feng is Vice Chairman of the China Artificial Intelligence Industry Alliance, Chief Scientist at China Mobile, General Manager of AI and Intelligent Operation R&D Center, Board Chair of Linux Foundation Network.

Dr. Feng received her Ph.D. on Speech Recognition from Chinese Academy of Sciences, and joined AT&T Labs Research in 2001, as a principal researcher on Speech recognition, language understanding and data mining until 2013. Dr. Feng has led R&D of China Mobile on artificial intelligence and intelligent operation since September 2013.

She is an IEEE senior member. She had served as an IEEE speech and language committee member and an IEEE industry committee member. She is a frequent reviewer and organizer for major data mining, speech, and natural language international conferences and journals. Dr. Feng has over 70 professional publications and co-authored a book. She holds 51 issued U.S and international patents and 3 issued Chinese patents. She has 46 pending patent applications.

Dr. Feng has won more than 20 domestic and foreign R&D awards, including AT&T CTO Award in 2009. "JiuTian", the AI platform developed by her team won the single product gold award of China Mobile in 2019, the second prize of scientific and technological achievements of China Institute of Communications, the third prize of scientific and technological progress of China Institute of Electronics, and the 2018 Innovation Project Award of Deep Integration of Artificial Intelligence and Real Economy by the Ministry of Industry and Information Technology.

Claudio Fayad is currently VP of Technology at Emerson, responsible for product strategy and development of mission-critical platforms: DeltaV platform, a Distributed Control System and DeltaV SIS, a Process Safety System that includes embedded software as well as Windows, Web and Mobile apps. Claudio's 27 years in the Process Automation business include previous roles in engineering, sales, project execution, project management, business management, product marketing and technology, participating in many projects around the world. In his current role, he is actively working with customers and stakeholders across the organization to develop innovative digital initiatives and extend DeltaV into a broader digital ecosystem.

Claudio has a passion for bringing people together to drive results through change, engagement, and diversity. Originally from Brazil, Claudio attained his Electrical Engineering degree from UNICAMP (Campinas University) University with a major in Process Control. He earned his Executive MBA degree from Fundação Dom Cabral and is also a graduate of the post-MBA executive program from Kellogg.

Reporting to the Chief Technology Officer as the Director of Technology Strategy, Walter Miron is responsible for delivering strategies and technology to better serve our enterprise customers. Most recently Walter led the introduction of SD-WAN at TELUS. He has over 20 years of experience in telecommunications, having worked in Enterprise networking in the retail, public sector, non-profit, and more recently service provider sectors. Prior to joining TELUS, Walter designed networks for large enterprises and service providers in Canada and the US, and consulted on Network availability, redundancy, and quality assurance projects. Walter is based in Toronto and holds a Master of Applied Science in Technology Innovation Management Engineering from Carleton University in Ottawa, Canada.

David A. Maltz is the engineering leader for the Azure Networking team, responsible for developing, deploying, and operating the software and network devices that connect Microsoft's largest services, including the Azure Public Cloud and Microsoft 365.  We write the code for the network services ranging from Network Security to DNS, the distributed systems that control our software defined and physical network, and the SONiC firmware that runs many of our physical switches.  We design the cloud-scale networks and data centers that provide petabits of connectivity at low cost and high reliability, from the optical systems on up.

My past projects include a broad array of hardware and software that improves the usability, performance, and cost of cloud computing and mobile/wireless networking. I founded two venture-funded startup companies in network traffic management and wireless networking. I worked in industry research and academia, including 5 years in Microsoft Research.

Education – Ph.D., Carnegie Mellon University, 2001. S.B. and S.M., Massachusetts Institute of Technology 1994.

Tina Tsou, Director of Infrastructure Ecosystem at Arm, is a recognized leader in open source software, cloud infrastructure, and edge computing. She chairs the Kubernetes Edge Day events under the Cloud Native Computing Foundation (CNCF) and serves as the Board Chair of LF Edge. Previously, Tina was a Domain Expert in Connectivity at Philips Lighting. An advocate for open source technology, Tina often speaks at industry events and mentors emerging tech talent.

Arpit Joshipura brings over 25 years of networking expertise and vision to The Linux Foundation, with technical depth and business breadth. He has instrumented and led major industry disruptions across enterprises, carriers, and cloud architectures, including IP, broadband, optical, mobile, routing, switching, L4-7, cloud, disaggregation, SDN/NFV, and open networking, and has been an early evangelist for open source. Arpit has served as CMO/VP in startups and larger enterprises, including Prevoty, Dell/Force10, Ericsson/Redback, ONI/CIENA, and BNR/Nortel, leading strategy, product management, marketing, engineering, and technology standards functions.