Venue Information
Plot No. 23 –25 & 27- 29
Gate 1
Knowledge Park II
Gautam Budh Nagar
Greater NOIDA – 201306, India
This year's event will take place at the India Expo Centre & Mart in Delhi. Keep reading for information on recommended hotels in the area and how to get here!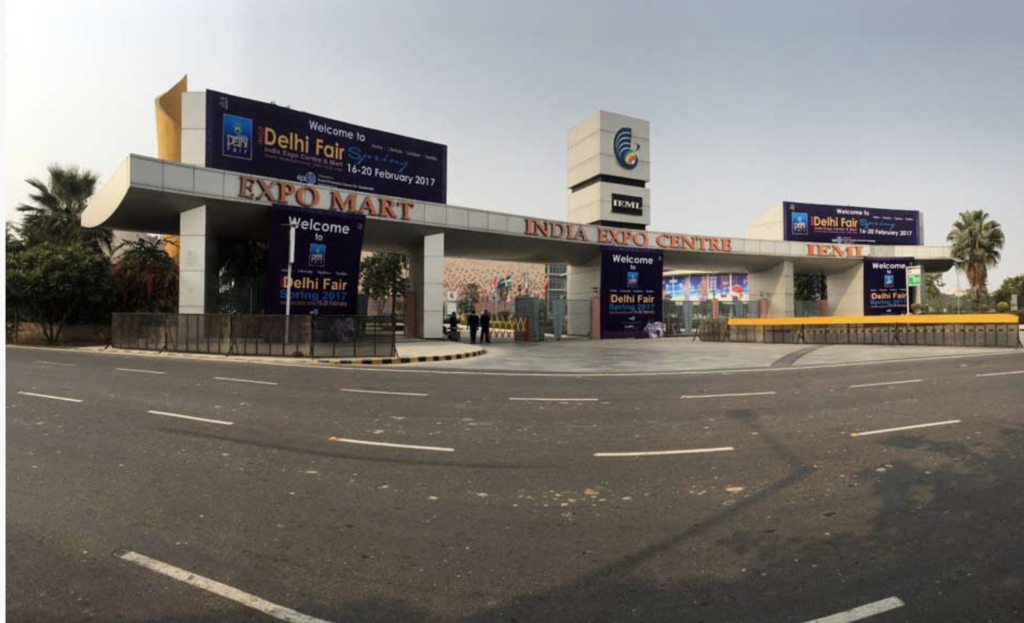 Hotel Information
Nearby hotels are listed below. Please note, we have not contracted rooms at these properties and cannot guarantee rates or availability. We encourage you to book early to secure a room.
Important: CNCF will never reach out to attendees by phone to make hotel reservations for our conferences. Please be advised that the most secure way to book in our discounted room block is by using the direct booking like provided above, or by calling the hotel directly. If you do receive a phone call from someone claiming to be with CNCF or the hotel and they attempt to sell you a hotel room, please email us at events@cncf.io.
If you have any questions related to the room block or conference hotel, please email the events team at events@cncf.io.
Getting There
Airport Information
Indira Gandhi International Airport (DEL)
Indira Gandhi International Airport (DEL) is approximately 48km / 52 minutes from India Expo Center and is easily accessible by all modes of transport.
By Taxi or Uber
Taxis and Uber are available right outside the terminals. Fares will vary.
For Uber download the app to schedule your ride, fares vary in price.
Metro/Airport Express
High-speed rail connects Delhi Airport with Central Delhi. Minimum and Maximum Fare: INR 10/- and INR 60/-. Passengers can get tokens or smart card from the ticket counters at the station. In order to avoid long queues at the ticketing counter, the option of an automatic ticket issuing machine (TIM) is also available at T3 domestic and international arrivals and outside T1 Arrivals.
Parking
India Expo Centre & Mart has over 4000 parking spaces. Parking is free.

4-Wheelers enter Gate 1 for parking
2-Wheels park enter Gate 12 for parking
Driving Directions