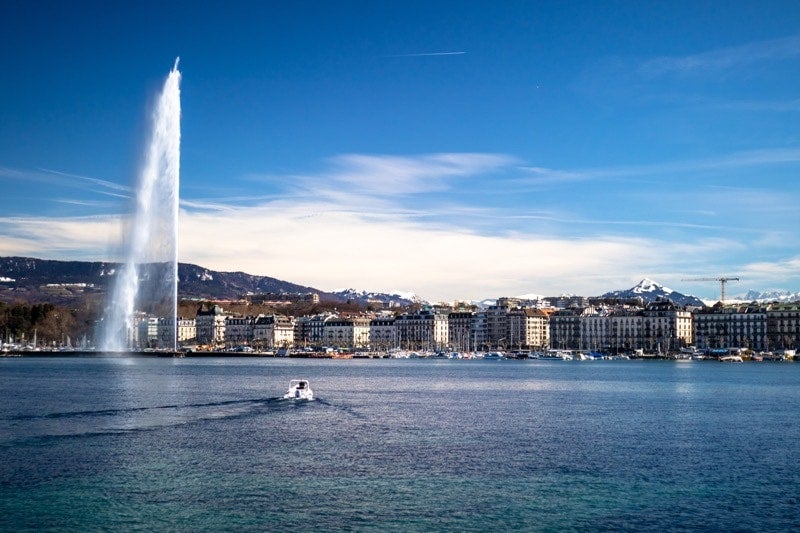 Quai du Mont-Blanc 19
1201 Geneva, Switzerland
Please note, rooms will most likely sell out in advance of the room block close dates listed below. We encourage you to book early to secure a room at the conference rate.
Important: The Linux Foundation will never reach out to attendees by phone to make hotel reservations for our conferences. Please be advised that the most secure way to book in our discounted room block is by using the direct booking link provided below or by calling the hotel directly. If you receive a phone call or email from someone claiming to be with The Linux Foundation or the hotel and they attempt to sell you a hotel room, please email us at housing@linuxfoundation.org.
Fairmont Grand Hotel Geneva
Dates with Availability
25, 26, 27, 28, 29 July
Room Rates Start From: CHF 439
Taxes: CHF 3.75 per person, per night
Rate Includes: Daily Breakfast, VAT, In-Room Water Bottles (replaced daily)
Room Block Closes: When the Fairmont Grand Hotel Geneva has no more rooms to offer.
(Please note, the rate is valid until the cut-off date or the room block is full)
Hotel Rating: ★★★★★ | Hotel Website
Hotel Address
Quai du Mont-Blanc 19, 1201 Genève, Switzerland
Distance to Venue
0 meters
Cancellation Policy
30+ Days before arrival: 1 Nights Room & Tax
29 – 1 Days before arrival: Full Stay & Tax
Early Departure Fee
Full Stay Room & Tax
No-Show Fee
Full Stay Room & Tax
Alternate Lodging Options
The Linux Foundation has not contracted rooms at these properties and cannot guarantee rates or availability.
4 Minute Walk / 350 Meters
4 Star
Rue des Pâquis 6, 1201 Genève, Switzerland
+41 22 708 17 17
7 Minute Walk / 500 Meters
3 Star
Rue de Berne 31, 1201 Genève, Switzerland
+41 22 552 90 95
3 Minute Walk / 240 Meters
3 Star
Pl. de la Navigation 2 bis, 1201 Genève, Switzerland
+41 22 544 51 51
12 Minute Walk / 900 Meters
3 Star
Pl. de Cornavin 10, 1201 Genève, Switzerland
+41 22 732 66 30
Public Transportation
The train from Geneva International Airport to the Cornavin train station takes 6 minutes. The Hotel is a ten-minute walk from the city's main train station, Gare Cornavin. Using buses, the closest stops are Navigation Bus 1, 25 or Mont Blanc Bus 6, 8, 9, and 25.