Activities
Screen fatigue setting in? Take a step back to refocus and center yourself. The event will include both 15 and 30-minute stretching, desk yoga, and meditation sessions on-demand so you can take that break when it works for you.
Keep Cloud Native…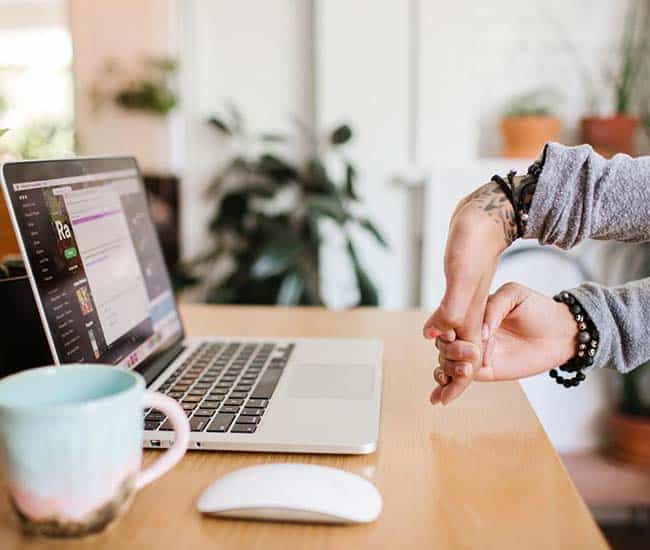 Stretching
Desk stretching is all about helping attendees decrease pain, tension headaches, and stress. All you need is a little bit of space and clothes you can move in to experience a lot of oohs and ahhs as an experienced instructor takes you through a series of movements designed to target areas affected by working at a desk. Desk stretching welcomes participants of all abilities and needs, offering modifications where needed.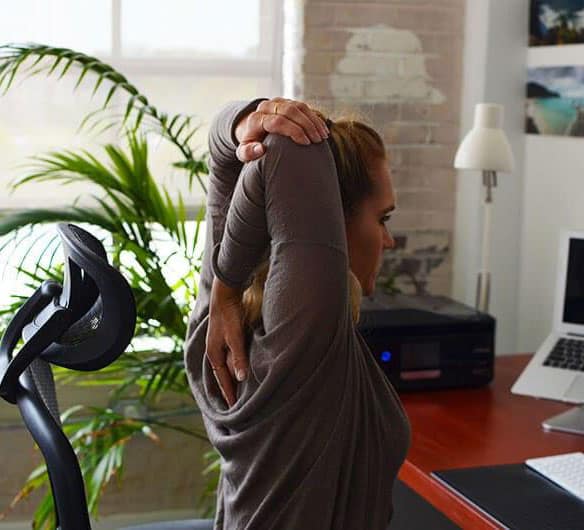 Energized
Desk yoga brings a little zen to your home right where you are sitting. There's no need to change, buy a yoga mat, or even move from your workspace. Desk yoga takes attendees of all abilities through a sequence of poses that are easily done anywhere.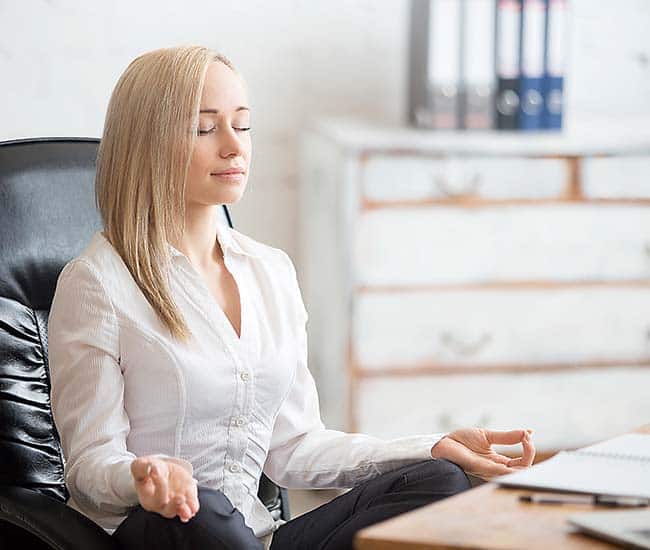 Zen
Desktop meditation transforms your desktop into a wellness oasis amongst a field of paperclips and highlighters. Follow the voice of the instructor as they transport you to a place where you can acknowledge, identify, and release stress through breath work. Tune out the stressors of the day while capturing some lasting peace.
Partnering with Open Sourcing Mental Illness (OSMI)
We're very pleased to be partnering with OSMI at KubeCon + CloudNativeCon North America 2020. OSMI is a volunteer-led foundation that aim to promote awareness & education and provide resources around mental health issues in tech. Our partnership includes the following:
OSMI Virtual Conference Handbook
OSMI has worked to create a 'conference handbook' to educate KubeCon & CloudNativeCon attendees about what they can do to remain comfortable, healthy and happy during the conference.
You can download the digital handbook directly here.
---
Talk by Dr Jennifer Akullian from the Growth Coaching Institute: Stress and Mental Health in Tech
Friday, November 20 | 5:55 pm EST
Jennifer (psychologist and founder of GCI) will deep dive into the impact of industry stress and burnout. Research suggests the prevalence of diagnosed mental health conditions in tech professionals ranges between 20-50%. While this is notably high, mental health is further exacerbated by stress, a condition nearly all professionals in technology grapple with. Attendees are encouraged to view one of Jennifer's 2019 Kubecon talks prior to attending "Stress and Mental Health in Technology." In her follow-up, time will be dedicated to the impact of stress on productivity and effectiveness, and will include ways in which its aversive effects can be managed
You can find the full session details here: https://sched.co/fIAy