November 17 – 20
Boston Convention & Exhibition Center
Boston, Massachusetts
#KubeCon + #CloudNativeCon
Weeks
Days
Hours
Minutes
Seconds
The Cloud Native Computing Foundation's flagship conference gathers adopters and technologists from leading open source and cloud native communities in Boston, Massachusetts from November 17 – 20, 2020. Join Kubernetes, Prometheus, Envoy, CoreDNS, containerd, Fluentd, Jaeger, Vitess, TUF, OpenTracing, gRPC, CNI, Notary, NATS, Linkerd, Helm, Rook, Harbor, etcd, Open Policy Agent, CRI-O, TiKV, CloudEvents, Falco, Argo & Dragonfly as the community gathers for four days to further the education and advancement of cloud native computing.
Sign up for the CNCF newsletter to learn more about KubeCon + CloudNativeCon and other upcoming CNCF events!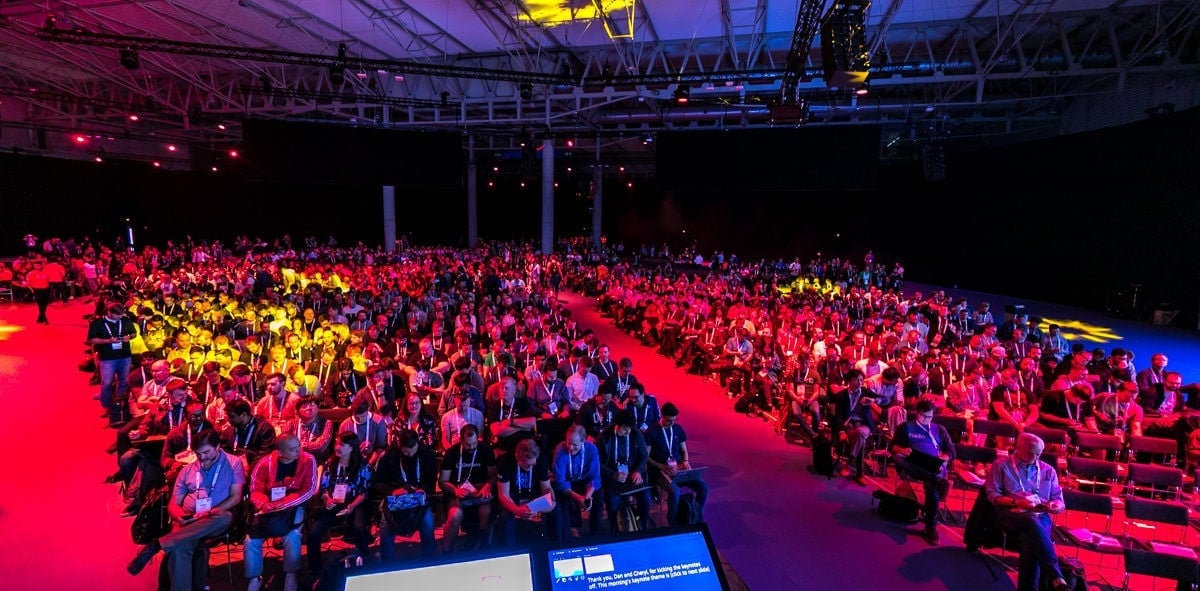 The obvious conclusion: If you're interested in enterprise IT infrastructure, Kubernetes should be your technology of choice, and KubeCon is the place to be.
– Jason Bloomberg, SiliconANGLE
Highlights from
KubeCon + CloudNativeCon
North America 2019
Tuesday, November 17
9:00 AM – 5:00 PM
Day Zero Co-Located Events (Additional registration required. Additional fees may apply.)

5:00 PM – 6:00 PM
Lightning Talks
Wednesday, November 18
9:00 AM – 6:00 PM
Keynotes, Breakout Sessions + Sponsor Showcase

6:00 PM – 8:00 PM
Welcome Reception + Sponsor Booth Crawl
Thursday, November 19
9:00 AM – 6:00 PM
Keynotes, Breakout Sessions + Sponsor Showcase

6:00 PM – 9:00 PM
All-Attendee Party
Friday, November 20
9:00 AM – 6:00 PM
Keynotes, Breakout Sessions + Sponsor Showcase

About Boston
Founded in 1630, Boston is one of the oldest cities in the U.S. and was home to several key events in the American Revolution. It has continued to be an important port as well as a center for education and culture. Take the opportunity to experience the city's burgeoning culinary landscape as well as historical music, theater, arts and literature scenes.
Constance is a senior software engineer at Splunk, formerly Omnition, contributing to OpenTelemetry. Previous to Omnition, she worked at Lyft as part of the data platform and server networking teams. While at Lyft, Constance built, deployed, and configured Envoy internally, and maintained the open source project.

Stephen Augustus is an active leader in the upstream Kubernetes community. He currently serves as a Special Interest Group Chair (SIG Release, SIG PM), a Release Manager, and a subproject owner for Azure, a Program Committee member for KubeCon (Barcelona, Shanghai, San Diego), and Track Chair for KubeCon Amsterdam. He has served on the Kubernetes Release Team for multiple releases, built the Release Team for a few releases, and established the new Release Engineering subproject. When not focused on Kubernetes project governance, Stephen participates in Meet Our Contributors (a monthly series geared towards answering contributor questions), writes blog posts about new enhancements to the ecosystem, chats with media analysts about Kubernetes, and reviews new membership requests for Kubernetes GitHub organizations.

Stephen leads the Cloud Native Tools & Advocacy team at VMware, driving meaningful interactions between internal teams and the Open Source community, advocating the use of Cloud Native solutions, and hacking on tools that make life easier for developers and operations folx alike.

He has previously held SRE/Production Engineering/DevOps-ey roles, as well as customer-facing infrastructure delivery roles at Cloud Native leaders, including CoreOS and Red Hat.

When he's not behind a keyboard or in front of a customer, he's captaining teams in multiple billiards sports leagues.
Photos from Previous KubeCons + CloudNativeCons