November 17 – 20
Free Keynote Passes Available!
The Cloud Native Computing Foundation's flagship conference gathers adopters and technologists from leading open source and cloud native communities virtually from November 17 – 20, 2020. Join containerd, CoreDNS, Envoy, Fluentd, Harbor, Helm, Jaeger, Kubernetes, Prometheus, Rook, TiKV, TUF, Vitess, Argo, CloudEvents, CNI, Contour, Cortex, CRI-O, Dragonfly, etcd, Falco, gRPC, KubeEdge, Linkerd, NATS, Notary, Open Policy Agent, OpenTracing, Operator Framework, SPIFFE, SPIRE, and Thanos as the community gathers for four days to further the education and advancement of cloud native computing.
Sign up for the CNCF newsletter to learn more about KubeCon + CloudNativeCon and other upcoming CNCF events!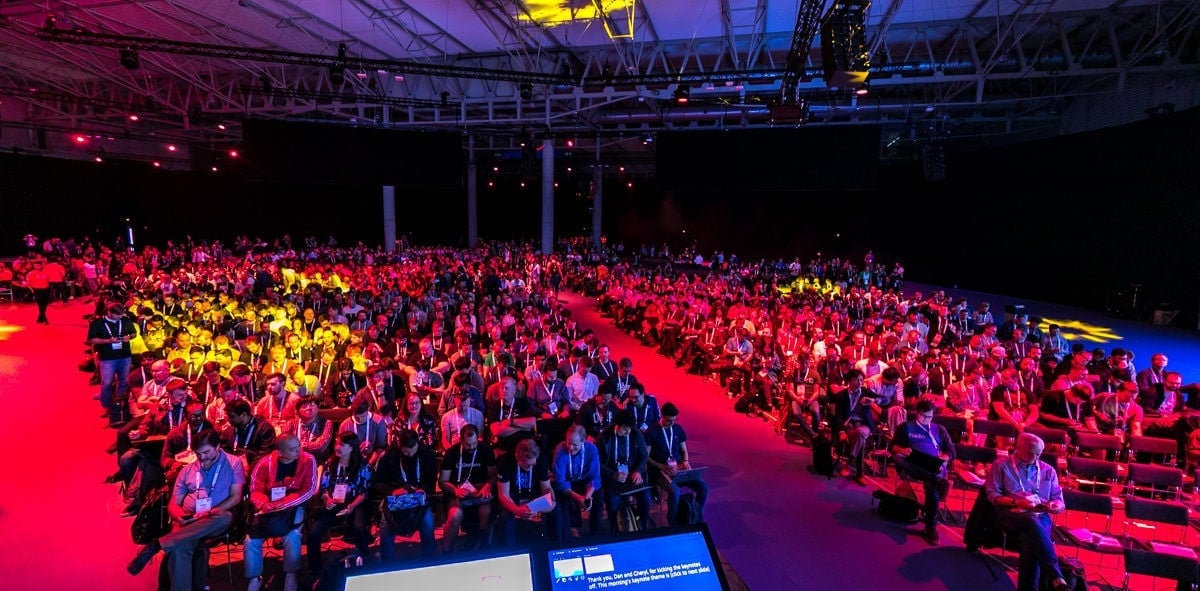 The obvious conclusion: If you're interested in enterprise IT infrastructure, Kubernetes should be your technology of choice, and KubeCon is the place to be.
– Jason Bloomberg, SiliconANGLE
VIRTUAL SCHEDULE AT-A-GLANCE
Tuesday, November 17
Explore Tuesday >>
10:00 AM – 6:00 PM EST
Expo Hall

10:00 AM – 6:15 PM EST
Co-Located Events
Wednesday, November 18
Explore Wednesday >>
12:00 – 7:30 PM EST
Expo Hall

1:00 – 6:20 PM EST
Keynotes + Breakout Sessions
Thursday, November 19
Explore Thursday >>
12:00 – 7:30 PM EST
Expo Hall

1:00 – 6:15 PM EST
Keynotes + Breakout Sessions
Friday, November 20
Explore Friday >>
12:00 – 7:00 PM EST
Expo Hall

1:00 – 6:30 PM EST
Keynotes + Breakout Sessions
Constance is a senior software engineer at Splunk, formerly Omnition, contributing to OpenTelemetry. Previous to Omnition, she worked at Lyft as part of the data platform and server networking teams. While at Lyft, Constance built, deployed, and configured Envoy internally, and maintained the open source project.

Stephen Augustus is an active leader in cloud native OSS communities.

He currently serves the Kubernetes community as a Chair for SIG Release, a Release Manager, a Lead for WG Naming, and an owner of Enhancements subproject.

Additionally, he is one of the Chairs for CNCF SIG Contributor Strategy, a member of the Inclusive Naming Initiative, and a Dex maintainer.

At VMware, Stephen is a Senior OSS Engineer, working on the Tanzu Kubernetes Grid Core team.

He drives meaningful interactions between internal teams and open source communities, advocates the use of cloud native solutions, and hacks on tools that make life easier for developers and operations folx alike.

He has previously held SRE/Production Engineering/DevOps-ey roles, as well as customer-facing infrastructure delivery roles at cloud native leaders, including CoreOS and Red Hat.