November 17 – 20
The Top Kubernetes Event of the Year!
The Cloud Native Computing Foundation's flagship conference gathers adopters and technologists from leading open source and cloud native communities virtually from November 17 – 20, 2020. Join containerd, CoreDNS, Envoy, Fluentd, Harbor, Helm, Jaeger, Kubernetes, Prometheus, Rook, TiKV, TUF, Vitess, Argo, CloudEvents, CNI, Contour, Cortex, CRI-O, Dragonfly, etcd, Falco, gRPC, KubeEdge, Linkerd, NATS, Notary, Open Policy Agent, OpenTracing, Operator Framework, SPIFFE, SPIRE, and Thanos as the community gathers for four days to further the education and advancement of cloud native computing.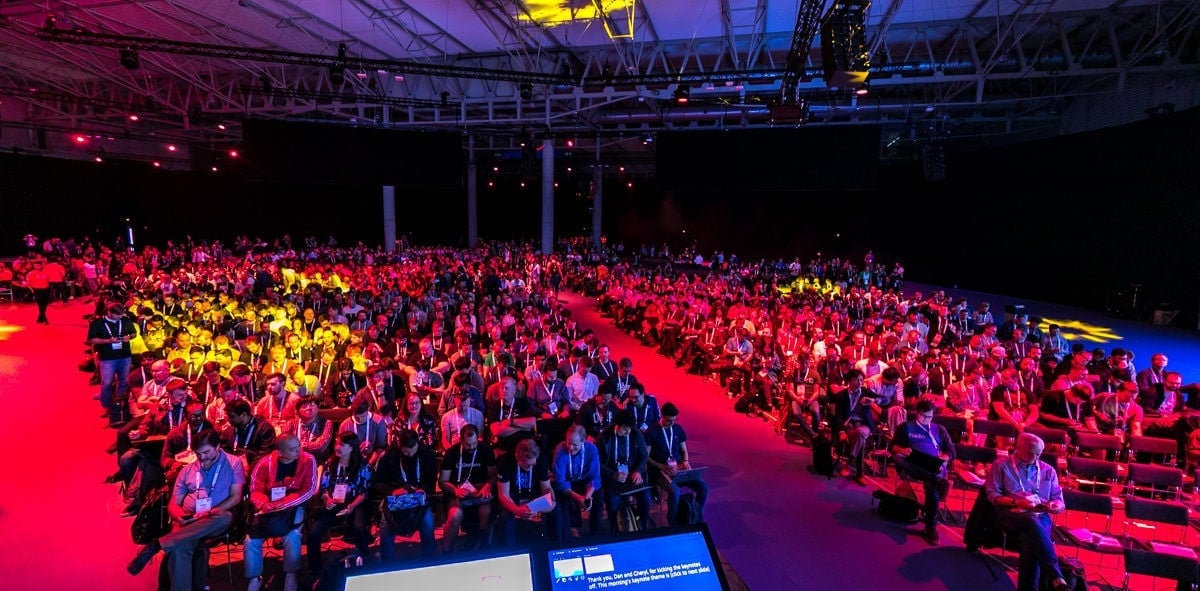 The obvious conclusion: If you're interested in enterprise IT infrastructure, Kubernetes should be your technology of choice, and KubeCon is the place to be.
– Jason Bloomberg, SiliconANGLE
VIRTUAL SCHEDULE AT-A-GLANCE
Tuesday, November 17
Explore Tuesday >>
10:00 AM – 6:00 PM EST
Expo Hall

10:00 AM – 6:15 PM EST
Co-Located Events
Wednesday, November 18
Explore Wednesday >>
12:00 – 7:30 PM EST
Expo Hall

1:00 – 6:20 PM EST
Keynotes + Breakout Sessions
Thursday, November 19
Explore Thursday >>
12:00 – 7:30 PM EST
Expo Hall

1:00 – 6:15 PM EST
Keynotes + Breakout Sessions
Friday, November 20
Explore Friday >>
12:00 – 7:00 PM EST
Expo Hall

1:00 – 6:30 PM EST
Keynotes + Breakout Sessions
Constance is a senior software engineer at Splunk, formerly Omnition, contributing to OpenTelemetry. Previous to Omnition, she worked at Lyft as part of the data platform and server networking teams. While at Lyft, Constance built, deployed, and configured Envoy internally, and maintained the open source project.

Stephen is a Black engineering director and leader in open source communities.

He is Cisco's first Head of Open Source, within the Emerging Technologies & Incubation division.

For Kubernetes, he has co-founded transformational elements of the project, including the KEP (Kubernetes Enhancements Proposal) process, the Release Engineering subproject, and Working Group Naming. Stephen has also previously served as a chair for both SIG PM and SIG Azure.

He continues his work in Kubernetes as a Chair for SIG Release, a Lead for WG Naming, and an owner of Enhancements subproject.

Across the wider CNCF (Cloud Native Computing Foundation) ecosystem, Stephen has the pleasure of being one of the Program Chairs for KubeCon / CloudNativeCon, the cloud native community's flagship conference, a SIG Contributor Strategy Chair, and a maintainer for the Dex project.

He is a prolific contributor to CNCF projects, amongst the top 25 (as of writing) code/content committers, all-time.

In 2020, Stephen co-founded the Inclusive Naming Initiative, a cross-industry group dedicated to helping projects and companies make consistent, responsible choices to remove harmful language across codebases, standards, and documentation. He leads multiple workstreams here and maintains the initiative's infrastructure.

He has previously held positions at VMWare (via Heptio), Red Hat, and CoreOS.

Stephen is based in New York City.