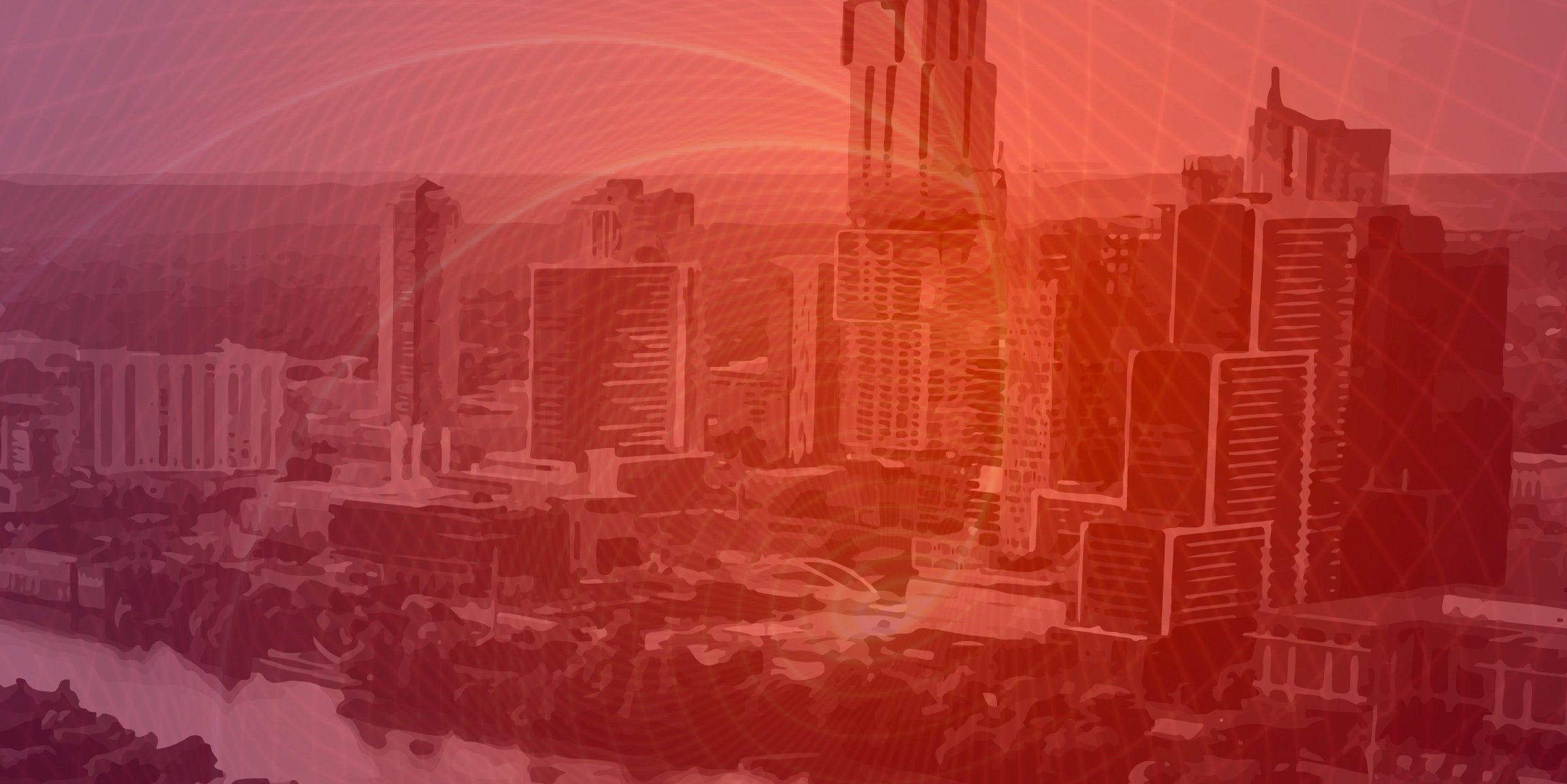 June 7 – 8, 2022
Austin, Texas + VIRTUAL
#cdCon
Sign up

for our newsletter to receive the latest CDF news and updates from CI/CD thought leaders and developers in the community.
Weeks
Days
Hours
Minutes
Seconds
Join Continuous Delivery leaders, industry icons, practitioners, and open source developers for a two-day experience as we improve the world's capacity to deliver software with security and speed. cdCon is the annual event by the Continuous Delivery Foundation that brings together technology teams, enterprise leadership and open source communities to drive the future of software delivery.

Brian Behlendorf was a primary developer of the Apache Web server, the most popular web server software on the Internet, and a founding member of the Apache Software Foundation. He has also served on the board of the Mozilla Foundation since 2003 and the Electronic Frontier Foundation since 2013. He was the founding CTO of CollabNet and CTO of the World Economic Forum. Most recently, Behlendorf was a managing director at Mithril Capital Management LLC, a global technology investment firm.

Cory Doctorow (craphound.com) is a science fiction author, activist, and journalist. His latest book is ATTACK SURFACE, a standalone adult sequel to LITTLE BROTHER. He is also the author HOW TO DESTROY SURVEILLANCE CAPITALISM, nonfiction about conspiracies and monopolies; and of RADICALIZED and WALKAWAY, science fiction for adults, a YA graphic novel called IN REAL LIFE; and young adult novels like HOMELAND, PIRATE CINEMA and LITTLE BROTHER. His first picture book was POESY THE MONSTER SLAYER (Aug 2020). His next nonfiction book is CHOKEPOINT CAPITALISM, with Rebecca Giblin, about monopoly and fairness in the creative arts labor market, (Beacon Press, 2022). In 2023, Tor Books will publish two more science fiction novels for adults: RED TEAM BLUES and THE LOST CAUSE. He maintains a daily blog at Pluralistic.net. He works for the Electronic Frontier Foundation, is a MIT Media Lab Research Affiliate, is a Visiting Professor of Computer Science at Open University, a Visiting Professor of Practice at the University of North Carolina's School of Library and Information Science and co-founded the UK Open Rights Group. Born in Toronto, Canada, he now lives in Los Angeles. In 2020, he was inducted into the Canadian Science Fiction and Fantasy Hall of Fame.

Reginé Gilbert is a user experience designer, educator, and author with over 10 years of experience working in the technology arena. She has a strong belief in making the world a more accessible place—one that starts and ends with the user. 

Regine's areas of research focus are digital accessibility, inclusive design and immersive experiences.

In 2019, Regine's first book, Inclusive Design for a Digital World: Designing with Accessibility in Mind was released through Apress publishing.

Felienne Hermans

Leiden Institute of Advanced Computer Science

As the Vice President of Developer Relations Strategy and Experience at Cisco, Grace Francisco is responsible for defining and growing Cisco's broad-based developer strategy. Creating new capabilities and programming for Enterprise Software Developers, DevOps, Site Reliability Engineers (SREs), and cloud architects, she is building an expanded ecosystem supporting cloud native architectures. She also leads Cisco DevNet, Cisco's 500,000-plus-strong developer community, which features programs that catalyze innovations and accelerate automation and digital transformation throughout the industry.

Stephen Atwell develops products to improve the life of technologists. Currently, his focus is on simplifying complex deployment patterns at Armory (https://www.armory.io/). Stephen was a speaker at CDCon in 2021, and the TBM Conference in 2015.
Stephen started working in IT Operations in 1998 and transitioned to developing software in 2006. Since then he has focused on developing products that solve problems he experienced in his previous roles. Stephen holds a Bachelor of Engineering in Computer Science and has worn hats ranging from network administrator, to software engineer, to product manager.
Outside of work, Stephen volunteers with a local theater (https://www.jetcityimprov.org/) and develops open source garden planning software (https://sourceforge.net/projects/kitchengarden2/). He lives in Bellevue, Washington with his wife and his dog.

KellyAnn Fitzpatrick is a Senior Industry Analyst at RedMonk, the developer-focused industry analyst firm. Having previously worked as a QA analyst, test & release manager, and tech writer, she has experience with containers, CI/CD, testing frameworks, documentation, and training. Side projects include teaching, speaking, and writing about medievalism (the ways that post-medieval societies reimagine or appropriate the Middle Ages), and running to/from donut shops.

Roger creates content around Google Cloud and DevOps. Before diving into a developer advocacy role, he worked in tech support and system administration at Google and at smaller companies before that. Roger is passionate about increasing representation and opportunities for black and Latinx students and professionals in tech.

Roger is a contributor to the "Four Keys" project for monitoring software delivery metrics: https://github.com/GoogleCloudPlatform/fourkeys

Roger has extensive speaking experience at conferences and with customers.

Dave Stanke (twitter: @davidstanke) is a Developer Advocate for Google Cloud Platform, specializing in DevOps, Site Reliability Engineering (SRE), and other flavors of technical relationship therapy. He loves chatting with practitioners: listening to stories, telling stories, sharing a healthy cry. Prior to Google, he was the CTO of OvationTix/TheaterMania, a SaaS startup in the performing arts industry, where he specialized in feeding memory to Java servers. He chose on purpose to live in New Jersey, where he enjoys baking, indie rock, and fatherhood.

Dave is a maintainer of the "Four Keys" project for monitoring software delivery metrics: https://github.com/GoogleCloudPlatform/fourkeys

Dave has extensive speaking experience at conferences and with customers. See stanke.dev/talks for a sampling

Amara is the Head of Developer Experience at Camunda. Before her step into developer relations, she was an enterprise web application developer focusing on line of business applications and assisting developers across various teams on implementing proprietary and open source solutions. She's passionate about UX, technical communities (both online and offline) and excited to see where advances in AI take us. In her spare time, she experiments in the kitchen and plays video games.

Gopal Dommety is the CEO of OpsMx. Gopal is a serial entrepreneur and technology visionary. As CEO, he has built the team to scale the technology and go to market functions and has proven product-market fit with customers like Cisco, Salesforce, Standard Chartered Bank, Juniper Networks, Albertsons, and many others. Prior to OpsMx, Gopal was the founder and CEO of N42, where he built a team of machine learning experts to address the problems companies face when running large-scale virtual data centers. Gopal also was the architect behind multiple Cisco flagship products and designed Internet Protocols (RFCs) that are widely used on the Internet today. Gopal holds more than 60 patents in the area of large-scale distributed systems.

Michael Stahnke is Vice President of Platform at CircleCI running SRE, security, and tooling. Prior to this, he worked at Puppet running Puppet Enterprise Engineering, Platform Engineering as well as SRE.

He is an established author, having co-authored State of DevOps Reports and State of Software Delivery. He is also a popular speaker and has attended various DevOps Days, CTO Summits, Puppetize conferences and more. He founded the package repository EPEL and wrote a book on SSH in 2005.

Tim Banks

Principal Cloud Economist, The Duckbill Group

Amy is the Director of the Delivery Engineering Team at Netflix. Delivery Engineering owns a variety of platforms responsible for Continuous Integration, Continuous Delivery, and Infrastructure Experimentation. She and her team continue to build and enhance delivery tools that enable engineers at Netflix to deploy their services with confidence and ease.

Hong Wang is a founding member of the Argo Project. Prior to founding Akuity, Hong was the Argo team manager at Intuit and built the control plane used to manage hundreds of Kubernetes clusters and thousands of namespaces. Hong has extensive experience in distributed system projects ranging from storage to cloud infrastructure at Springpath, Cisco, and Yahoo. Hong received his M.S. in Electrical and Computer Engineering from Carnegie Mellon University.



Sarah Novotny has long been an Open Source community champion in communities such as Kubernetes, NGINX, and MySQL. She most recently led the Open Source Strategy group for Google Cloud Platform and previously ran large-scale technology infrastructures before web-scale had a name. Novotny has sat on the Linux Foundation and the Node.js Foundation Board of Directors and has been an active leader in the Node.js Foundation and JS Foundation merger into the OpenJS Foundation.

Joe Sepi is passionate about advancing the web forward through open source technologies and open communities. He has held engineering leadership positions at The New York Times, Adobe, Credit Suisse, Sears as well as a few start-ups. He joined IBM to lead developer advocacy for StrongLoop, lead the North America-East (NYC and beyond) dev advocacy team, and is currently focused on his passion, Node + JS, as an open source engineer. He was also recently promoted to be Program Director of Open Tech at IBM. At night, he plays in a couple punk rock bands. 

Melissa's career as a developer and software engineer spans over 20 years, and her experience spans a slew of technologies and tools used in the development and operation of enterprise products and services. Given her passion for Java and DevOps, she chose to pursue a developer advocacy role and is currently a Developer Advocate with the JFrog Developer Relations team. She is a mom, Java Champion, Docker Captain, and co-author of the upcoming book DevOps Tools for Java Developers. Melissa is active in the developer community and currently sits on the Continuous Delivery Foundation board. She has spoken at numerous software conferences including Kubecon and DockerCon and is part of the JCrete and JAlba UNconference teams. Her community mindedness extends to organizations like Devoxx4Kids. She is involved in the Devoxx4Kids program in Denver, Colorado, and has volunteered her time for other events like JavaOne4Kids and JCrete4Kids.

Tim has been the Jenkins Release Officer since December 2020 and has led the delivery of significant improvements to Jenkins core, including user interface modernization, major internal component upgrades, and more.  He automated the creation of the Jenkins changelog.  He was recognized as the "Most Valuable Jenkins Contributor" for 2020.

Christopher Baldwin

Chief Architect, Upwave

My experience has been focused on building startups from the ground up, where I have served as CTO, with 4 successful exits/acquisitions. In my past I've enjoyed building software products across multiple domains (e.g., adtech, big data, mobile, social, DevOps tooling) that bring joy to the people who use them. Although my title has mostly been CTO, I am passionate about product development, organizational psychology, and a penchant for gummy bears. I'm a big supporter of OSS communities the impact they can make on the world. I'm a core contributor & part of the steering committee for Spinnaker which is used by some of the world's largest organizations ( Netflix, Adobe, AirBnb, Adobe, Cisco, Grubhub, The Home Depot, JPMorgan Chase, Salesforce, Sony PlayStation, and more) to reliably deliver software at scale. In Addition to Spinnaker OSS, I'm ex-member of the Technical Oversight Committee (TOC) for the Continuous Delivery Foundation (CDF).

Jeff is  the CEO of Nrwl, the company behind Nx. Before co-founding Nrwl with Victor Savkin, Jeff (and Victor) used to work on the Angular team at Google, where he led the mobile and performance efforts for Angular. Now he spends his work days helping software dev teams collaborate more effectively with monorepos, and in his free time, he plays in the mud with his 5 pet Kunekune pigs and 3 little humans.