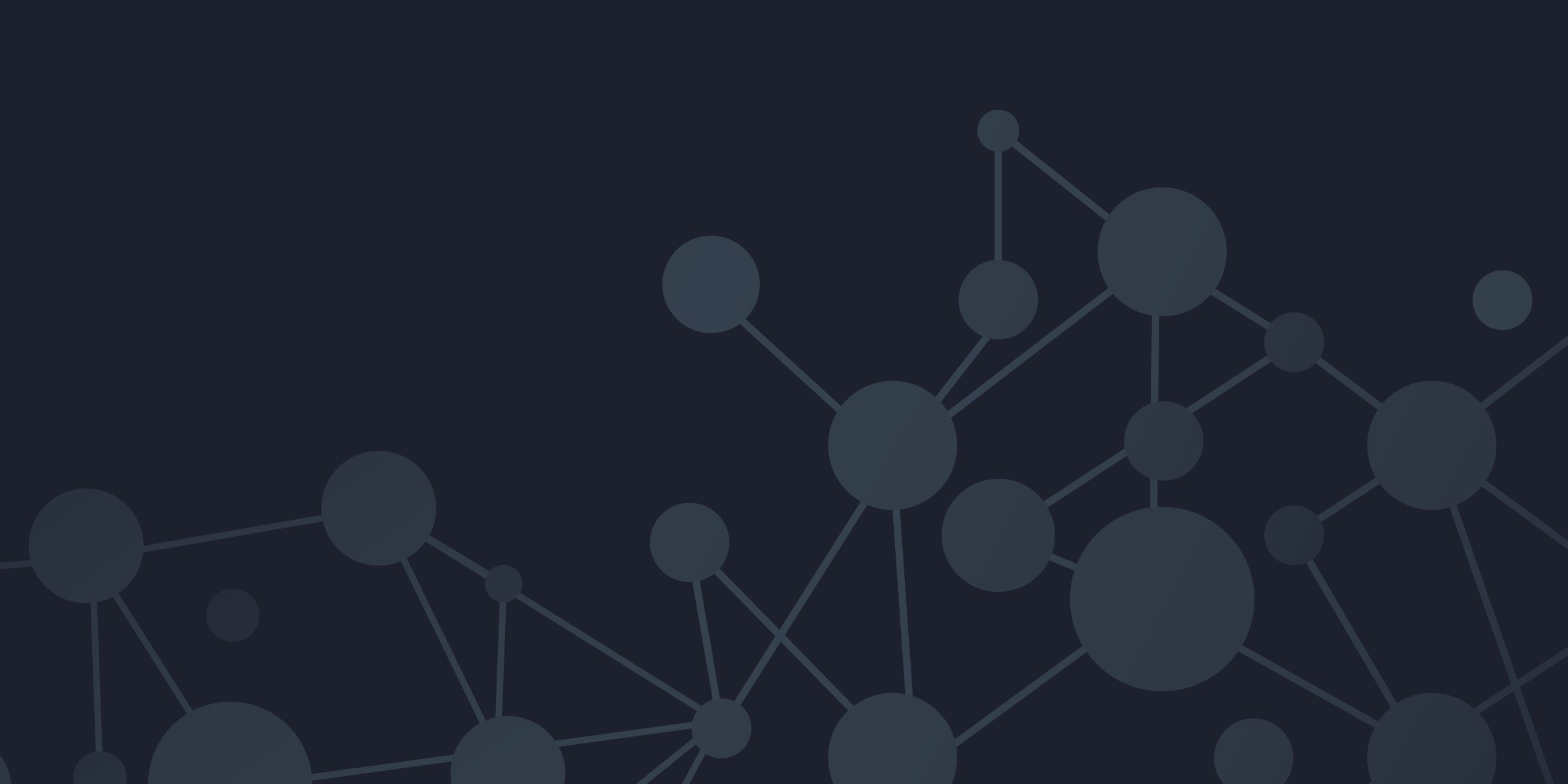 Hosted By
April 12 – 14, 2022
Virtual Event
#opennetedge
That's a wrap on the Open Networking & Edge Executive Forum 2022! Thank you to 1,000 attendees and speakers that registered and joined us virtually from around the world.
Recordings from the event are available on the Linux Foundation YouTube channel. Session slides are available via the event schedule from speakers that provided them.
---
The Open Networking & Edge Executive Forum (April 12-14) is the industry's premier open networking and edge computing event focused on end to end solutions powered by open source. Building on the successful inaugural event last spring, we're excited to present this Executive Forum where leading industry executives will share their visions from the Telco, Cloud, and Enterprise verticals. Attendees will learn how to leverage open source ecosystems and gain new insights for digital transformation.
Presented in a virtual format across three days, this is a one track event starting in a different time zone each day to better reach our global audience.
Sam is the Senior Vice President of Business Development at mimik. She is an experienced executive in the software technology sector. She brings a diverse skill set and expertise to mimik, including sales, business strategy, product management, and engineering. She has been with the company from an early stage and has made significant contributions to the development of the company and its products.

Prior to joining mimik in 2010, she held key leading positions at startups Mobidia and L3 Technology and before that she was with Sage Software. At Mobidia, Sam was part of a leading sales team, worked closely with the sales and engineering teams internally and held a key customer facing position focused on delivering network optimization solutions to large mobile operators. At Sage she held various positions including leading a product specialists team and delivering the right business software solutions to the business partners channel.

Sam holds B.A.Sc degree in Electro Mechanical Engineering from University of British Columbia (UBC) in Vancouver, Canada.

Tom Arthur

CEO/Co-Founder, Dianomic

Michael August is a computer scientist at the Naval Information Warfare Center Pacific. He has ten years of experience working on R&D efforts leveraging emerging technologies to address Navy requirements. He has led many cloud and mobility R&D projects and is currently the Secure Slicing Technical Area Lead on the Independent Test and Evaluation Team for the Defense Advanced Research Projects Agency's Open Programmable Secure 5G program.

Henry joined the GSMA in December 2013, and will be responsible for the delivery of the Future Networks programme. A key programme of the GSMA's strategic focus, to deliver industry scale for IP Communications and 5G, whilst considering Network Economic challenges for the Mobile industry as it transitions to a 5G Era.
 
Previously he worked for the SingTel Group and has over 20 years' experience in the telecommunications sector, both in Networks and IT portfolios and has been involved in the deployment of mobile networks in over 10 operations across 10 different countries. Henry designed and built Optus' 3G + LTE mobile network, all IP network and managed the product development transformation.  He was the creator and board member of the network sharing Joint Venture between SingTel Optus and Vodafone Networks Pty Ltd (Australia).
 
Henry has been a board member and Chair of the Australian Mobile Telecommunications Association (AMTA) and previously held an Executive Management Committee position in the GSMA.

Caroline heads Analysys Mason's Cloud research practice. Her research focuses on service provider adoption of cloud to deliver business services, support digital transformation and re-architect fixed and mobile networks for the 5G era. She is a leading exponent of the edge computing market and its impact on service provider network deployments and new revenue opportunities. She monitors public cloud provider strategies for the telecoms industry and investigates how key cloud platform services can enhance service provider value. Caroline is a leading authority on the application of cloud-native technologies to the network and helps telecoms customers to devise strategies that exploit the powerful capabilities of cloud while mitigating its disruptive effects.

Prior to joining Analysys Mason, Caroline was Practice Leader, Cloud and NFV, at Heavy Reading. She has over 25 years' experience as a telecoms software analyst and consultant working for research companies including Current Analysis and Ovum. Her areas of coverage spanned cloud services, digital service development and delivery, B/OSS, customer experience management and analytics, Internet and cloud security, professional/managed services and service provider wholesale strategies in such areas as IP/Ethernet, enterprise cloud solutions and fixed and mobile wholesale access. Caroline started her career as a software programmer at what is now BAE Systems. This has given her a lifelong interest in software architecture and engineering approaches, most recently including lean/agile development and DevOps, microservices architecture and model-driven, intelligent software automation.

In her role at Verizon, Beth develops Software Defined Network and Edge products by leveraging the Verizon global network. She has been responsible for the launch of several successful products including Secure Cloud Interconnect, which allows companies to connect to public cloud services over private networks, and Virtual Network Services, which is a market leading SDN product. She is also an active participant in the Open Source community, holding several leadership roles in LFN and the OpenInfra Foundation projects. Currently co-chair of the LF Networking Anuket project TSC and chair of the LFN End User Advisory Group (EUAG). Also a founder and co-lead of the OpenInfra Foundation Edge Working Group.

At Google, Gabriele is tasked to drive strategy and adoption for a portfolio of Telecommunications products, focused at planning, transforming, modernizing, assuring and securing Telco Networks and deploying and monetizing 5G Edge services & applications across multiple vertical industries. Gabriele brings more than 20 years of enterprise and communication service provider (CSP) technology expertise in product management, marketing and business development to Google Cloud

Most recently, Gabriele was Vice President for Telco/NFV Products & Solutions at VMware enabling Telecommunication operators to transition to next generation converged cloud environments through modern Telco Cloud, Automation, Orchestration and Operations products.

Prior to VMware, Gabriele was Senior Vice President Products & Marketing for Guavus, a company that provides big data analytics applications to the CSP industry for improved customer experience and service assurance. Di Piazza has also been General Manager of Hewlett-Packard Marketing Optimization where he was responsible for HP's Autonomy Digital Experience Management products, Gabriele led worldwide marketing for the Operator Channels group at Microsoft, where he was also responsible for Microsoft's Media & Entertainment business and led global business development for media solutions in wireless carriers.

Before Microsoft, Gabriele spent 11 years at HP in different roles in the Communications & Media industries, related to marketing & solutions management in OSS/BSS/Contact Center/Rich Media/IPTV.

Gabriele holds a master's degree in Electronic Engineering with a major in Telecom Networks from Politecnico di Milano University.

Anita Döhler has extensive international experience in various business areas including senior management positions with mobile network operators, vendors, and consulting firms. From 2016 until 2020, she held senior management positions at Accenture Industry X.0. Prior to joining Accenture, she worked at Vodafone Group for 16 years, before at E-Plus and Philips, among others. Anita holds a Dipl.-Ing. degree in Telecommunication Engineering as well as an Executive MBA degree. Furthermore, she is a Systemic Business Coach. Anita is passionate about driving technology innovation for the benefit of humans and societies and supporting the world's leading operators, vendors, and research institutes as CEO of the Next Generation Mobile Networks (NGMN) Alliance.  

Junlan Feng is Vice Chairman of the China Artificial Intelligence Industry Alliance, Chief Scientist at China Mobile, General Manager of AI and Intelligent Operation R&D Center, Board Chair of Linux Foundation Network.

Dr. Feng received her Ph.D. on Speech Recognition from Chinese Academy of Sciences, and joined AT&T Labs Research in 2001, as a principal researcher on Speech recognition, language understanding and data mining until 2013. Dr. Feng has led R&D of China Mobile on artificial intelligence and intelligent operation since September 2013.

She is an IEEE senior member. She had served as an IEEE speech and language committee member and an IEEE industry committee member. She is a frequent reviewer and organizer for major data mining, speech, and natural language international conferences and journals. Dr. Feng has over 70 professional publications and co-authored a book. She holds 51 issued U.S and international patents and 3 issued Chinese patents. She has 46 pending patent applications.

Dr. Feng has won more than 20 domestic and foreign R&D awards, including AT&T CTO Award in 2009. "JiuTian", the AI platform developed by her team won the single product gold award of China Mobile in 2019, the second prize of scientific and technological achievements of China Institute of Communications, the third prize of scientific and technological progress of China Institute of Electronics, and the 2018 Innovation Project Award of Deep Integration of Artificial Intelligence and Real Economy by the Ministry of Industry and Information Technology.

Andre oversees the global technology direction for AT&T. This includes network planning, the company's
innovation road map, AT&T Labs, AT&T Foundry, and the intellectual property organization. His
responsibilities include spearheading the design of the company's next-generation 5G wireless infrastructure and software-defined networking (SDN) initiative.

He's also heavily involved in AT&T's push into open source software and other open standards, and engagement and collaboration with the broader developer community.

Since joining AT&T in 1995, Andre has supported and led several organizations responsible for software, systems and network architecture, planning and engineering, where he holds six patents in the field of network traffic optimization and database design. He earned his bachelor's degree in Industrial Engineering and Operations Research at U.C. Berkeley and completed his graduate coursework in Computer Science at Stanford University.

Anil Guntupalli is the Vice President of Technology Strategy and Network Cloud for Verizon. He is responsible for developing Network cloud and Edge platforms and driving virtualization, automation, & security across the network. He is also responsible for developing next-generation network technologies and strategies, identifying and partnering with suppliers to enable Verizon's technology strategy, and driving technology architecture efforts across Verizon.

Prior to his current role, Anil headed product development and engineering of Fios device development, Interactive Media Guide, Video on Demand, and Ad. distribution platforms.

Anil holds a Master's degree in Computer Science from Midwestern State Univerity, a second Master's Degree in Telecommunications and Security from Boston University, and a Bachelor of Engineering degree in Mechanical Engineering.

Ranny is in charge of driving further technical innovation, creating opportunities for synergies among open source projects, and identifying emerging trends and projects.

Ranny is a software veteran who has been focusing on pushing the envelope in open source innovation in recent years. Prior to joining the Linux Foundation Ranny was a director at Samsung Research America, leading the open source group. He provided leadership and guidance for engineering teams across Samsung who were actively contributing to open source projects such as ONAP, CNCF, ROS, and Matter (CHIP).

Prior to that Ranny served as a Principal System Architect in the Nokia CloudBand product group where he led the design of network automation systems serving the telecom industry. His previous positions include technology leadership roles in the domains of cloud computing, networking, and multimedia broadcasting. In addition to his corporate roles, Ranny has been elected by LF open source communities to the role of technical committee member and technical advisory council vice-chair.

Arpit Joshipura brings over 25 years of networking expertise and vision to The Linux Foundation, with technical depth and business breadth. He has instrumented and led major industry disruptions across enterprises, carriers, and cloud architectures, including IP, broadband, optical, mobile, routing, switching, L4-7, cloud, disaggregation, SDN/NFV, and open networking, and has been an early evangelist for open source. Arpit has served as CMO/VP in startups and larger enterprises, including Prevoty, Dell/Force10, Ericsson/Redback, ONI/CIENA, and BNR/Nortel, leading strategy, product management, marketing, engineering, and technology standards functions.

Kandan is a lead product manager and responsible for Telco Cloud & Orchestration product strategy & development at Google. Before joining Google, Kandan was a Director at AT&T Labs, and led several industry wide Telcom Open source and Cloud initiatives. Kandan played a key role in kick starting Akraino and Linux Foundation Edge projects and served as a TSC-Chair, TAC member and as a Board of directors. In addition, Kandan served on the OpenStack board of directors from 2017 to 2019 and played a key role in transforming Open Source to support Telco NFVi and SDN. Kandan delivered more than 50+ public technical talks, published multiple articles, chaired & organized several Open source events in Akraino, OpenStack, Linux Foundation Edge, O-RAN, ONF, ONAP, OPNFV, OEC, CNTT, ETSI, OCP, and IEEE. Kandan has two decades of Telecommunication experience.

Heather Kirksey works with the community to advance the adoption and implementation of open source NFV platforms.

Before joining The Linux Foundation, she led strategic technology alliances for MongoDB. Earlier in her career, she held various leadership positions in the telecom industry, including running a partner program for CPE, doing solutions marketing for the IP division at Alcatel-Lucent, and working in business development and numerous standards activities.

While at Broadband Forum she helped create and launch TR-069; served as BroadbandHome Technical Working Group Chair; served on the Board; and oversaw collaborative activities with ATIS, 3GPP, OSGi, ITU-T, OMA, IETF, Small Cell Forum, UPnP Forum, Home Gateway Initiative, and other groups.

Heather received her master's degree in English literature from the University of Texas, Austin.

Ed Knapp is the Chief Technology Officer at American Tower Corporation. Prior to joining American Tower in 2017, Mr. Knapp served as Senior Vice President of Engineering at Qualcomm, where was responsible for their New Jersey Corporate Research Center. Mr. Knapp has more than 40 years of communications technology experience and has spent more than 30 years invested in the development of the global wireless industry. He joined Qualcomm after its acquisition of Flarion Technologies. Prior to that he served as the Chief Technology Officer of PacketVideo Corporation, co-founded NextWave Telecom, Inc. and served as its Chief Technology Officer, and was Executive Director of Technical Services for Bell Atlantic/NYNEX Mobile (Verizon Wireless).

Mr. Knapp serves on the Board of Directors of AST SpaceMobile and the Center for Automotive Research, as well as the Rutgers University Industry Advisory Board. He is also a member of the Outthinker Strategy Network. Mr. Knapp currently has five granted U.S. patents and one pending application. He earned an M.B.A. from Columbia University, a Master of Science in Electrical Engineering from Polytechnic University (NYU) in New York and a Bachelor of Science in Engineering from Stony Brook University.

Mr. LI Leding is Principal Architect of Baidu Cloud and also serves as member of LFEdge Technical Advisory Council.

Mr. LI is responsible for the technology product development of Baidu IntelliEdge and "Tiangong" IoT platform. In 2019, Baidu donated the IntelliEdge Framework to LFEdge as Baetyl project, and in the same year Li was elected as chair of the Project Technical Committee.

Baetyl projects are committed to driving the convergence of IoT, edge computing, and cloud computing technologies, providing an open and flexible environment for innovated applications.

Petr Lédl is VP of Network Trials and Integration Lab and chief architect of Access Disaggregation program. His main responsibility is identification, prototyping and technical evaluation of future mobile network technologies and related concepts (mainly 5G, LTE-A/Pro, Managed connectivity, etc.) and defining and implementing DTAG disaggregated RAN architecture based on O-RAN principles.

He studied Electrical Engineering at Czech Technical University in Prague between 1995 and 2004. Since 2003 he has been working on different positions in Technology organizations of Deutsche Telekom and T-Mobile Czech Republic.

Catherine Lefèvre is in charge of 140+ unique applications, to support key AT&T business initiatives (5G RAN/Access Automation, 5G Core/Network Cloud, Accelerated C-Band Deployment, SD-WAN, Fiber, ROADM, FirstNet, NetBond, Win@Home). She serves as ONAP TSC Chair since September 25th, 2018.

She is building an operating model that engages with industry and aligns with partners to drive innovation and streamlined processes, incorporating security, resiliency, agility and speed.

She is driving AT&T Network Common Platform & Services Cloud Native Target State Architecture and ONAP/O-RAN (vRAN) strategic alignment.

She is also fostering an inclusive culture that challenges the status quo, embraces diverse ideas and perspectives, empowering and celebrating our ability to try, grow and succeed.

Catherine received a master's degree in computer science as well as a qualified teaching degree in computer science in 1996 from the University Of Namur (FUNDP).

She joined AT&T in 2013. During her time with AT&T, she focused on software development best practices and early prototypes and proof of concepts of AT&T's SDN technology, accelerating AT&T's ability to move from concept to scaled production development, integrating the DevOps Culture for increased collaboration between the development and operations teams. In 2017, she co-led with AT&T Labs the open sourcing of the ECOMP Platform. She received several awards for her technical depth that provided a unique and significant contribution to AT&T (AT&T Science and Technology Medal; Technology Development President Award in 2016 and 2017).

Catherine is part of AT&T's EMEA Women's Network, mentoring young women about careers in STEM.

David A. Maltz is the engineering leader for the Azure Networking team, responsible for developing, deploying, and operating the software and network devices that connect Microsoft's largest services, including the Azure Public Cloud and Microsoft 365. We write the code for the network services ranging from Network Security to DNS, the distributed systems that control our software defined and physical network, and the SONiC firmware that runs many of our physical switches. We design the cloud-scale networks and data centers that provide petabits of connectivity at low cost and high reliability, from the optical systems on up.

My past projects include a broad array of hardware and software that improves the usability, performance, and cost of cloud computing and mobile/wireless networking.  I founded two venture-funded startup companies in network traffic management and wireless networking.  I worked in industry research and academia, including 5 years in Microsoft Research. 

Education – Ph.D., Carnegie Mellon University, 2001.  S.B. and S.M., Massachusetts Institute of Technology 1994.

Ravi joined Walmart in June 2021 and headed up Traffic Foundation teams that are responsible for traffic platforms from CDN to Service Mesh, Load Balancers, Proxies, GrpahQL, L3AF/eBPF etc. Prior to Walmart, Ravi worked at Gartner for a short period leading their Peer Insights and Vendor platforms. Before that, Ravi worked at Priceline for 19 years leading several initiatives like API transformation, cloud transformation, microservices migration, and built products for highly scalable caching systems, Data Pipelines, ML-based monitoring, Marketing & CRM products.

Shah leads the connectivity infrastructure software team at the Connectivity group of Meta — a group missioned to bring more people online to a faster Internet. His team is developing an open-source network core stack, Magma, an unlicensed mmWave stack, Terragraph, and several pioneering industry-wide initiatives to help network operators and service providers build open, cheaper, and better cellular and wireless networks (O-RAN, Evenstar, TIP OpenCore, Private 5G, …)


Shah brought almost two decades of org leadership and product building experience to Meta. Most of that are from equipment vendors like Cisco, Ericsson, and a couple of startups; and include several world and industry firsts, incl., 4G / LTE and WiMAX launches. The mission of connecting the world, bringing the unconnected people online, and bridging the digital divide are truly exciting to him, where he can apply his vision for novel network architectures, models, and frameworks that leverage disaggregation, cloudification, convergence, and automation towards simpler, but powerful network infrastructure for the always-connected, always-on, for the post-pandemic era. His teamwork are important components of Meta's vision of building metaverse over the next decade.

Alan Ren, General Manager of VMware China R&D Center; Head of Office of CTO (OCTO) & Advanced Technology Group (ATG). He is also the co-founder of open source community ACE (ACE Co-innovation Ecosystem) & ecosystem program VMware Innovation Network (VIN). Alan manages R&D Product & Cloud Services lines including Modern Applications & Management, Cloud Infrastructure, Network & Advanced Security, Service Providers & Edge, End-user Computing. He is also responsible for Research & Innovations Labs such as Cloud Native, Edge Computing & AIoT, Multicloud Services, Cloud Networking, Cloud Data and AI/ML. Focusing on user-centric and developer-first, Alan and his team aspire to incubate next generation software technology and co-innovation ecosystem, accelerating industry digital transformation. Alan also serves as the executive member of the Open Source Development Committee & founding member of the CTO Club, China Computer Federation (CCF); member of the Cloud Computing Expert Committee of the Chinese Institute of Electronics; vice chairman of the Zhongguancun IQ Alliance for Software Services
Industry, member of the Development Advisory Board (DAB) of the UM-SJTU Joint Institute. Alan was nominated as the "China Software and Information Service Branding Leader" in 2017 and the Most influential Cloud Leader in China" at Cloud Connect China in 2015. Prior to VMware, Alan was the co-founder and GM of an IT consulting & solutions startup; after it was acquired by iSoftStone, he became the VP for Global Account Business Group. Alan also held various management & technical positions at Sun Microsystems, IBM, and BELLCORE in China and the US. Alan has an EMBA from Rutgers University, MS degree in EECS from University Michigan Ann Arbor, and BS degree in EE from Cooper Union in New York City.

Mr. Ren Xudong(Bill Ren)serves as the General Manager of ICT Infrastructure Open Source Business at Huawei Technologies Co. Ltd, and as the chief liaison officer of Huawei. In this role,he is fully responsible for responsible for the implementation of open source solutions for operators/enterprises in the network automation industry, using open source means to build industrial ecology, expand industrial space, build a healthy and harmonious industrial environment, and support the success of the company's business.

Bill Ren holds a Bachelor Degree from Shanghai Jiaotong University. Since Joining Huawei in 1998,Bill served as an Intelligent Network Research and Development Engineer, Product Manager and Architect of India Branch, General Manager of Business OSS, Vice President of Network OSS, Vice President of Network OSS Strategy and MKT, Vice President of Solution MKTG, etc. We have accumulated rich experience in R&D, marketing and product management.

Tom Rondeau is a DARPA program manager with a focus on adaptive and reconfigurable radios, improving the development cycle for new signal-processing techniques, and exploring new approaches and applications with the electromagnetic spectrum. Prior to joining DARPA, Tom was the maintainer and lead developer of the GNU Radio project, a visiting researcher with the University of Pennsylvania, and an Adjunct with the IDA Center for Communications Research in Princeton, NJ.

Jason Shepherd is VP of Ecosystem at ZEDEDA and the governing board chair of the Linux Foundation's LF Edge organization. Prior to joining ZEDEDA, Jason was CTO for the Dell Technologies Edge and IoT Solutions Division. His proven track record as a thought leader in the market is evidenced through his leadership building up the award-winning Dell IoT Solutions Partner Program, establishing the open source EdgeX Foundry project to facilitate greater IoT interoperability, and leading the formation of the Linux Foundation's Project Alvarium to foster data trust at scale. He speaks and writes regularly on technology topics such as edge computing, IoT, AI, 5G, Digital Twin and Ecosystem and was recognized as one of the Top 100 Industrial IoT influencers in both 2018 and 2019. He holds a total of 40 granted and pending US patents.

Jacob Smith is a go-to-market leader focused on product-led growth and developer ecosystems. A classical musician by training, he co-founded the bare metal cloud infrastructure startup Packet, which was acquired by Equinix in 2020. A passionate supporter of working in the open, Jacob was a co-creator of the State of the Edge project and has been an editor, writer, or thought partner in each edition. He and his teams have provided millions of dollars of infrastructure to the open source and startup ecosystems, including scaling the CNCF Community Infrastructure Lab with a $2M annual grant from Equinix. Outside of work, Jacob supports rural economic development and sustainability initiatives. He lives in Southern Vermont with his family and two dogs.

Dr. Xiongyan Tang is now the Deputy General Manager and Chief Scientist China Unicom Research Institute. He's a guest professor of Beijing University of Posts and Telecommunications (BUPT). He's a member of the Telecom Technology Committee of Ministry of Industry and Information Technology. He has more than 20 years of experience in technology management and R&D of innovative telecom technologies and services. His professional fields include broadband communications, optical transmission, IP networks, Internet of things, SDN/NFV,5G and intelligent network.

Tina Tsou is an innovator and a visionary with far-reaching accomplishments within the technical engineering realm. As Arm's Enterprise Architect, Tina serves in the highly visible Technical Lead role for the Enterprise Open-Source Enablement team, where she analyzes, designs, and implements robust strategies to establish first tier status for Arm's architecture within open-source communities and projects. Tina also serves as Arm's Edge Computing Team Lead. As the company's open-source thought leader, she builds powerful partnerships with and influences open-source communities in support of multiple architectures. Tina previously served as the Digital Domain Expert (Connectivity) for Philips Lighting, where she implemented NB-IoT in an outdoor carrier project with China Mobile and Huawei. She released Bluetooth + ZigBee combo chip architecture and delivered connectivity hardware/software platform (ZigBee 3.0, Wi-Fi). The United States Patent and Trademark Office has granted Tina 100+ patents. She earned her Bachelor of Computer Science degree from Xi'an University of Architecture and Technologies. Tina was the first woman to chair an Internet Engineering Task Force (IETF) working group from a Chinese business enterprise and was the youngest Asian rapporteur in ITU Telecommunication Standardization Sector (ITU-T) history. She currently serves as the Chair of LF Edge Board, and the Chair of the Akraino Technical Steering Committee.

Dr. Dong Wang currently works as a senior research engineer of 6G Research Center at China Telecom Research Institute. He also services as a LFN ONAP TSC member and leads the team on open-source development of intent-based networking. His current researches are around cloud-network operating system and the architecture of next generation networks, especially the development and application of intent-driven closed-loop autonomous networks for the operating of future networks.

LF Edge Governing Board Member at the Linux Foundation, LoRa Alliance Board Member, previous President of ONAP and Vice Chair of Linux Networking Fund. Yachen is mainly leading in Tencent Network, edge computing, SDN/NFV, 5G and SmartNic related technical research, platform development and network deployment. Yachen has much experience in 4G/5G, NFV/SDN, network evolution, international standardization, and open source etc.
VIRTUAL
SCHEDULE AT-A-Glance
---
Tuesday, April 12
Session times ideal for attendees located in North America
09:00 – 10:35 PDT (UTC-7)
12:00 – 13:35 EDT (UTC-4)
18:00 – 19:35 CEST (UTC+2)
12:00 – 01:35 CST (UTC+8) (Wednesday)
Keynote Sessions
10:35 – 10:50 PDT (UTC-7)
13:35 – 13:50 EDT (UTC-4)
19:35 – 19:50 CEST (UTC+2)
01:35 – 01:50 CST (UTC+8) (Wednesday)
Break
10:50 – 12:30 PDT (UTC-7)
13:50 – 15:30 EDT (UTC-4)
19:50 – 21:30 CEST (UTC+2)
01:50 – 03:30 CST (UTC+8) (Wednesday)
Keynote Sessions Resume
Wednesday, April 13
Session times ideal for attendees located in the APAC region
17:00 – 18:35 PDT (UTC-7)
20:00 – 21:35 EDT (UTC-4)
02:00 – 03:35 CEST (UTC+2) (Thursday)
08:00 – 9:35 CST (UTC+8) (Thursday)
Keynote Sessions
18:35 – 18:50 PDT (UTC-7)
21:35 – 21:50 EDT (UTC-4)
03:35 – 03:50 CEST (UTC+2 (Thursday)
9:35 – 9:50 CST (UTC+8) (Thursday)
Break
18:50 – 20:00 PDT (UTC-7)
21:50 – 23:00 EDT (UTC-4)
03:50 – 05:00 CEST (UTC+2) (Thursday)
9:50 – 11:00 CST (UTC+8) (Thursday)
Keynote Sessions Resume
Thursday, April 14
Session times ideal for attendees located in Europe, Africa, and North America
07:00 – 08:35 PDT (UTC-7)
10:00 – 11:35 EDT (UTC-4)
16:00 – 17:35 CEST (UTC+2)
22:00 – 23:35 CST (UTC+8)
Keynote Sessions
08:35 – 08:50 PDT (UTC-7)
11:35 – 11:50 EDT (UTC-4)
17:35 – 17:50 CEST (UTC+1)
23:35 – 23:50 CST (UTC+8)
Break
08:50 – 10:00 PDT (UTC-7)
11:50 – 13:30 EDT (UTC-4)
17:50 – 19:30 CEST (UTC+2)
23:50 – 01:30 CST (UTC+8) (Friday)
Keynote Sessions Resume
Time Zone Key
PDT (UTC-7)
Pacific Daylight Time
North America
EDT (UTC-4)
Eastern Daylight Time
North America, Caribbean, Central America
CEST (UTC+2)
Central European Summer Time
Europe, Africa
CST (UTC+8)
China Standard Time
Asia