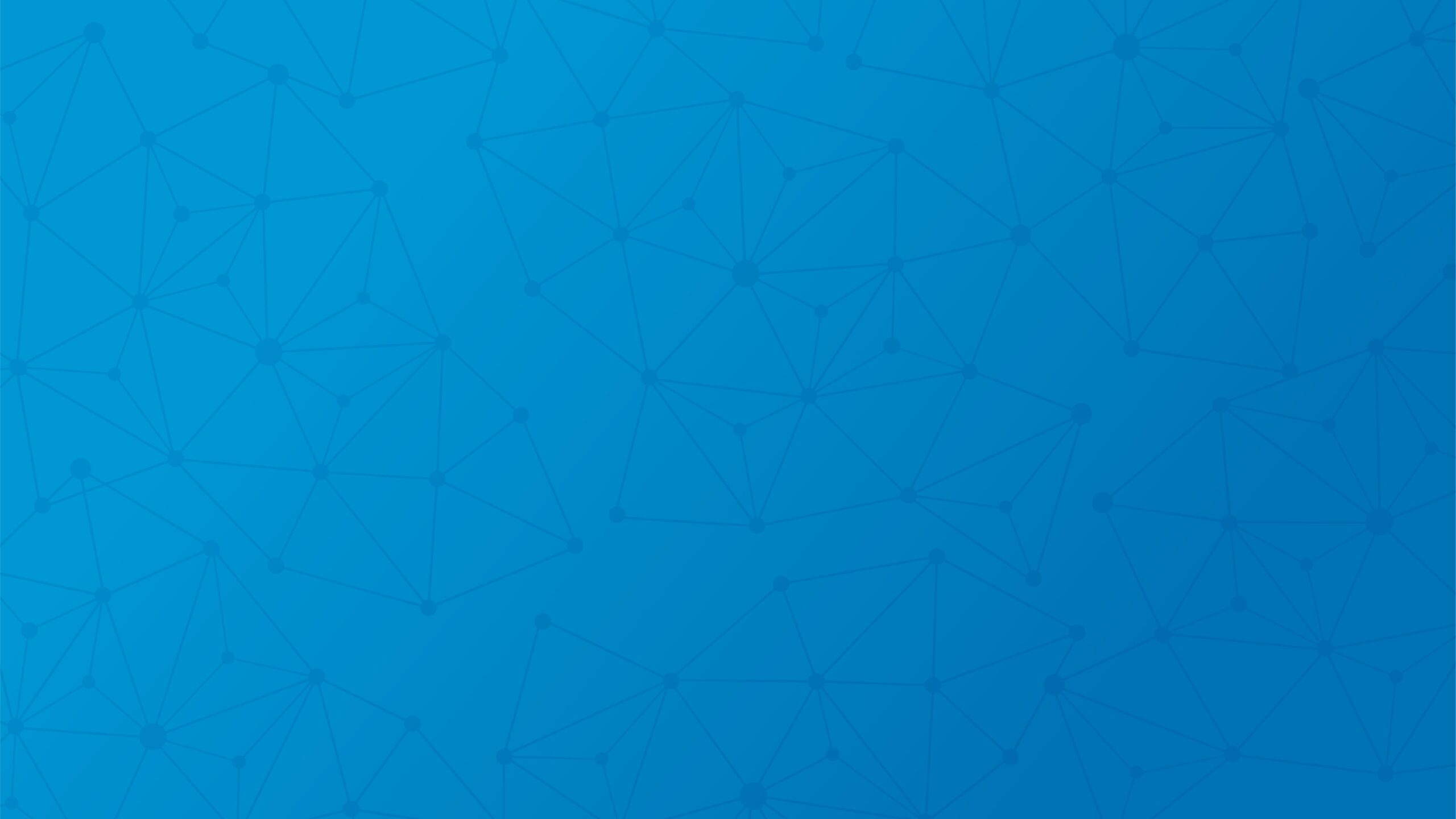 December 8, 2022
New York, NY | #OSfinserv
That's a wrap on Open Source in Finance Forum 2022! Thank you to all the attendees and speakers that joined us this year!
Videos
We will migrate all session recordings to our Linux Foundation YouTube channel within 30 days post conference.
Presentations
Review session slides from speakers who provided them via the event schedule.
Open Source in Finance Forum is the only conference dedicated to driving collaboration and innovation in financial services through open source software and standards.
We bring together experts across financial services, technology, and open source to engage our community in stimulating and thought-provoking conversations about how to best (and safely) leverage open source software to solve industry challenges.
Gabriele is an open source executive and technologist at heart. He spent over 15 years building developer ecosystems to deliver value through open source across Europe and the US. He thrives on driving innovation both contributing to open source communities and joining commercial open source ventures, whether it's for an early-stage tech startup, a Fortune 500 firm, or a non-profit foundation. Previously Director of Product Management at Alfresco, as Executive Director Gabriele grew the Fintech Open Source Foundation FINOS from the ground up, with the vision of creating a trusted arena for the global financial services industry to innovate faster, leveraging open source as a model of collaboration. Gabriele holds a Master in Computer Engineering, is a Committer for the Apache Software Foundation, and advises open source startups. He's a passionate soccer fan, reggae music connoisseur, and special needs dad and advocate wannabe.

Hilary Carter is VP Research at the Linux Foundation, a San Francisco-based non-profit technology consortium. Here, Hilary recently launched Linux Foundation Research, a division dedicated to creating and sharing decision-useful insights on the subjects that matter in the world of open source technologies and standards which underpin much of the digital infrastructure on which the global economy depends.Previously, Hilary launched and operated the Blockchain Research Institute's Syndicated Research Program where she managed the BRI's research team, staff, and the member and partner ecosystem.
Hilary is the author of a number of blockchain-specific research projects. Her titles include Social Media on the Blockchain (2018); Blockchain for Saving Our Seas (2019); and Journey to Blockchain: A non-technologist's guide to the Internet of value (2019). With Don Tapscott and Jill Rundle she co-authored Networked Hotbeds of Blockchain: Creating Global Hubs for the Internet's Second Era (2018). Hilary also contributed to Don Tapscott and Alex Tapscott's Blockchain Solutions in Pandemics (2020), and New Directions for Government in the Second Era of the Digital Age (Tapscott, Williams, Sandberg, 2021).
A sought after thought leader, Hilary has been featured by the CBC, Globe and Mail, CTV News, Global News, and other media outlets for her expertise on blockchain and digital transformation. She is a regular speaker at technology industry conferences including Blockchain Revolution Global, Blockchain Live, Hyperledger Member Forum, and United Nations Blockchain for Impact Summit.
Hilary's career began in financial services with experiences in Corporate Finance, Research and Analysis, and Global Private Banking. Her career pivoted to digital technology where she focused on mobile communications and digital media consulting, working with the C-Suite. Her writing on digital transformation has been featured in the Globe and Mail on topics such as diversity in blockchain, digital leadership, professional online branding, innovation and entrepreneurship, and leadership with disability.
In addition to her role at the Linux Foundation, Hilary serves as an advisor to technology startups including VeriTX, a blockchain-based manufacturing and supply chains solution serving the aerospace and healthcare markets, and LinkSports, a blockchain-based microfinance and sponsorship platform for aspiring athletes. She earned a Master of Science from the London School of Economics and holds both Canadian and Irish citizenship.

Rohan is head of App Foundry and Open Source in Core Engineering at Goldman Sachs, where he is responsible for the API Platform, Developer Environments and Tools, Mobile Platform, and Open Source. He leads the Americas Independent Interviewer Council and is the Engineering advisor for GS Accelerate. Rohan joined Goldman Sachs in 2020 as a managing director.
 
Prior to joining Goldman Sachs, Rohan worked at Amazon Web Services (AWS) where he most recently served as a principal engineer for the databases organization. He led initiatives to deliver services focused on mobile, web and messaging. Rohan was also an "interview bar raiser," participating in hiring enhancements, and an "operational excellence bar raiser," improving systems availability at AWS. Prior to AWS, he worked at LPL Financial as a senior software architect responsible for portfolio, account lifecycle, and client-facing systems.
 
Rohan earned a BS in Computer Science from Baylor University in 2002.

As co-founder of the non-profit Girl Develop It and co-founder and CEO of Jewelbots, technology-enabled jewelry for tween and teen girls, JavaScript developer Sara Chipps is actively working to increase the number of women and girls becoming web and software developers and entering STEM fields. A software developer for 20 years, Sara is a member of the OpenJS Foundation's Cross Project council, a Microsoft MVP for Developer Outreach and leads Community at Stack Overflow the largest network of software developers in the world.

Dr. Angel Diaz is vice president of Technology Capabilities and Innovation at Discover Financial Services. Angel is passionate about helping self-empowered engineering teams drive success through digital transformation. An industry thought leader in connecting developers through code, content and community, Angel is an open source pioneer and one of its biggest proponents. Prior to Discover, Angel served as the Global Director of Engineering for Technology at EY. He also held multiple roles in his 22-year tenure with IBM, including Vice President of Developer Technology. At IBM, Angel was co-founder of the Call for Code Global Challenge, and established the company as a leading contributor to several open source technologies.

Advocating open source principles and practices by contributing to external open source communities focused on Financial Services and Climate Sustainability at Red Hat. Community leadership includes: FINOS Open Source Readiness Co-Chair, FINOS Technical Steering Committee and Technical Lead and founding charter member for the CNCF Environmental Sustainability TAG.

Colin divides his time between leading the R&D team and providing advisory consultancy to clients. Widely recognized as a thought leader, Colin has a reputation throughout development circles as an expert in mobile technologies. He has also directed the team that developed a Securities Lending System for one of the world's most instantly recognizable banks. A published author, blogger and tech visionary, Colin still finds time to practice his considerable skills as a 7-ball juggler.

Alan Milligan is the Head of Data and Digital Solutions at ISDA. In his role leading ISDA's Data and Digital initiatives, Mr. Milligan oversees the Common Data Model (CDM), ISDA Digital Regulatory Reporting (DRR), ISDA Financial Products Markup Language (FpML) and the engineering aspects of ISDA MyLibrary.

Before joining ISDA, Mr. Milligan served in various leadership roles, spanning a thirty-year career in the capital markets and financial services industry. This included roles based in many of the international financial centers of Europe; including London, Amsterdam, Zurich, Frankfurt, and Brussels – with commercial tenures in Hong Kong, New York and Chicago. Firms of note include The London Clearing House (LCH), The London Stock Exchange Group (LSEG), Euroclear, The Chicago Mercantile Exchange (CME) – as well as many of the tier-1 international global-markets banking firms.

Georgina joined Accenture as a Management Consultant in 1993 and has spent most of her career running large and complex programmes of change. She joined the technology division and worked in a range of different industries before moving into the Financial Services sector in 1997 where she was part of the team who successfully implemented SETS (the London Stock Exchange Electronic Trading System).

Georgina joined HSBC in 2004 (as a consultant) and worked as part of the Global Markets Management Office for 4 years. She joined the Bank as a permanent member of staff in 2006. In July 2009 she became the Global Programme Director, Equity Prime Services leading the build out of this new business for the bank Globally.

In March 2012 she took on the role of Global Head of Business Transformation, Global Banking and Markets leading the transformation of the business and its infrastructure front to back. In October 2015 she moved to take on the role of Head of Transformation, Global HR where she led two pioneering HR flagship programmes, building the HSBC University and leading "True North", the wholesale transformation of the Bank's HR function putting the platform into the cloud across 64 countries and 285,000 staff Globally. This was one of the biggest ever undertakings of its type, and certainly the only one ever delivered in the Financial Services industry at this scale.

In September 2019 Georgina went on to lead the Transformation, Digital and Innovation team for the Group's Private Banking business. The portfolio covered regulation, Business growth and cost reduction initiatives as well as the pivot to digitalisation.

In September 2022 she assumed a new role as Managing Director, Head of FinTech and Digitalisation for the ICMA, leading the development and implementation of the Association's FinTech and Digitisation strategy, cross-cutting all fixed income market segments where ICMA has a presence. Encompassing all elements of market electronification, automation, standardisation and data management and commercialisation and actively leading the engagement with ICMA's FinTech Advisory Committee (FinAC).

Georgina holds a BSc Honours degree in Ergonomics and an MSc in Information Technology. She is a fully qualified NED and has held several school Governor and trustee positions.

Adrian joined ISLA in January 2019 as Head of Regulation, Digital & Market Practice group. In this role, he manages the associations work on regulation, technology, and market practices of the EMEA Securities Lending markets.
Adrian has over 30 years of experience in financial services including diverse roles in product development, business analysis, IT development, trading, and operations at BNP Paribas, Barclays and BNY Mellon. Prior to joining ISLA Adrian was head of product development for SFTR at IHS Market.

Julian has 15+ years of experience working in the Financial Services sector in various different roles such as: Infrastructure (Engineering, Product and Service Management), Business Application (Delivery Lead), CTO & Enterprise Architect. Most recently Julian is responsible for designing and building out enterprise scale Postgres managed services on premise and in cloud and program managing the large scale exit of incumbent database providers and the adoption of the new platforms. Academically, Julian comes from a Legal background (LLB, LPC) but has worked in technology all his professional career. Julian is TOGAF 9 certified.

Ffion is co-head of the Global Markets Data Models & Governance Team at Goldman Sachs tasked with defining, building and governing the internal data models for derivatives products. Since joining the Data Models and Governance team four years ago, she has contributed to many internal consumer implementations and most recently championed the project to open source the firm's proprietary data management software 'Legend'. Previously, Ffion was a member of the Credit Middle Office team in Operations where she gained experience over a six year period in derivatives and cash products. The need to successfully navigate the complexities of trade processing during that role led to a recognition of the industry-wide lack of coherence in data models. Ffion joined the firm as an analyst in 2011, made associate in 2014 and was named vice president in 2017. Ffion earned a Bachelors Degree in Mathematics and Management from University of Surrey in 2011 and an MBA with University of Exeter in 2021 with her project focused on industry-wide data models.

Penny Crosman is Executive Editor, Technology at American Banker. Prior to taking on this role, she was Editor in Chief of Bank Technology News and Technology Editor of American Banker. She has held senior editorial roles at Bank Systems & Technology, Wall Street & Technology, Intelligent Enterprise, Network Magazine and Imaging Magazine.

Dov Katz is a Managing Director and Distinguished Engineer at Morgan Stanley. He has been at the Firm for 21 years, and has been involved in a wide array of technologies ranging from instant messaging, to client facing electronic trading, to web platforms and toolkits, devops, and developer experience. He currently leads the Morgan Stanley Software Developer Experience organization, responsible for providing toolchains, libraries, and expertise to support the Firm's more than 15,000 developers.

Dov has been an active board member of FINOS since its inception, serving as Chairman in 2020, and currently still an active Chairman Emeritus.

Dov holds a BSc in Computer Science from Columbia University and an MBA from New York University.

Rob Moffat is a seasoned IT professional living in the UK. Over the last twenty years, he has worked at many of the top-tier investment banks in London on regulatory and transformation IT projects. Most recently he has been an advocate for the Symphony platform and the transformational capabilities of chat bots within finance.

Rob is a staunch advocate of Open Source and works on many open source projects, including the FINOS "Spring Bot" project which he built and contributed whilst working at Deutsche Bank.
Rob holds a Computer Science degree and an MBA and is the author of "Risk-First Software Development".
Schedule at-a-glance
Times are listed in the Eastern Standard Time (EST), UTC−05:00.
Thursday, December 8
9:00 AM – 5:00 PM
Keynotes
Breakout Sessions + Sponsor Showcase
Community Awards
Onsite Reception (after sessions conclude)