Venue Information
1919 Upper Water St
Halifax, NS B3J 3J5, Canada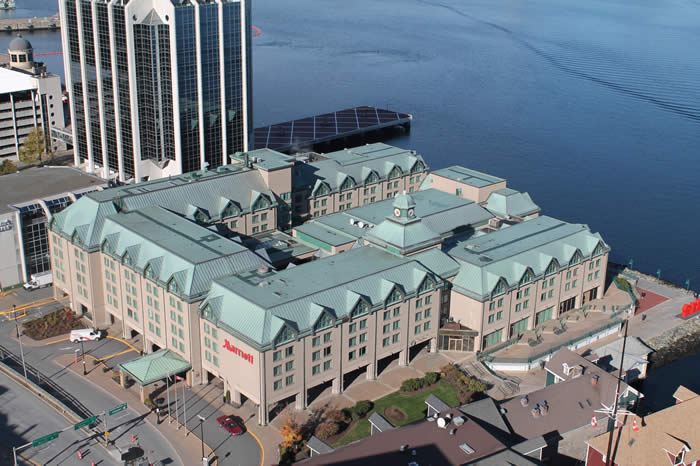 Hotel Information
A list of host hotels, rates, and booking links will be coming soon. Please check back in early 2020.
Getting There
Airport Information
Halifax Stanfield International Airport (YHZ) is a 30-minute / 34.2 km drive from the Halifax Marriott Harbourfront Hotel.
Taxi / Ride Share Information
Taxi and limousine services are available from in front of the domestic arrivals area. Fare to Halifax is a flat rate of $53. Travel Time: 30-40 mins to downtown Halifax, but can take much longer at rush hour (1630-1800).
Halifax does not currently have rideshare services (Uber, Lyft, etc). Please plan accordingly.
Driving Directions
From Halifax Stanfield International Airport to Halifax Marriott Harbourfront Hotel
Hotel Parking
Parking at the hotel is available at the following daily rates:
On-site parking fee: 4 CAD hourly, 29 CAD daily
Valet parking fee: 37 CAD daily
Nearest Bus Stations / Bus Information
Halifax Transit operates its MetroX service from downtown to Halifax Stanfield International Airport. The #320 bus operates every 30 minutes during peak morning (6 am to 9 am) and afternoon (3 pm to 6 pm) times. The regular schedule departs every 60 minutes. Fares are $4.25 for adults/students and $3.00 for children/seniors. Exact fare is required. 
Barrington Terminal
11.2 miles NW from hotel
Maritime Bus
1.2 miles SE from hotel
Nearest Train Station
Halifax Station (Via Railway Station)
1 mile S from hotel