 That's a wrap on the Open Source Summit Latin America2022! Thank you to all the attendees and speakers that joined us virtually this year.
Registered attendees may access the event platform for 30 days where you can view session recordings. We will also migrate all session recordings to our Linux Foundation YouTube channel.
Already registered? Access the event platform here.
---
Open Source Summit, the premier event for open source developers, technologists and community leaders, is coming to Latin America. Join to collaborate, share information, solve problems and gain knowledge, furthering open source innovation and ensuring a sustainable open source ecosystem. It is the gathering place for open source code and community contributors.
Open Source Summit is a conference umbrella, composed of a collection of events covering the most important technologies, topics, and issues affecting open source today.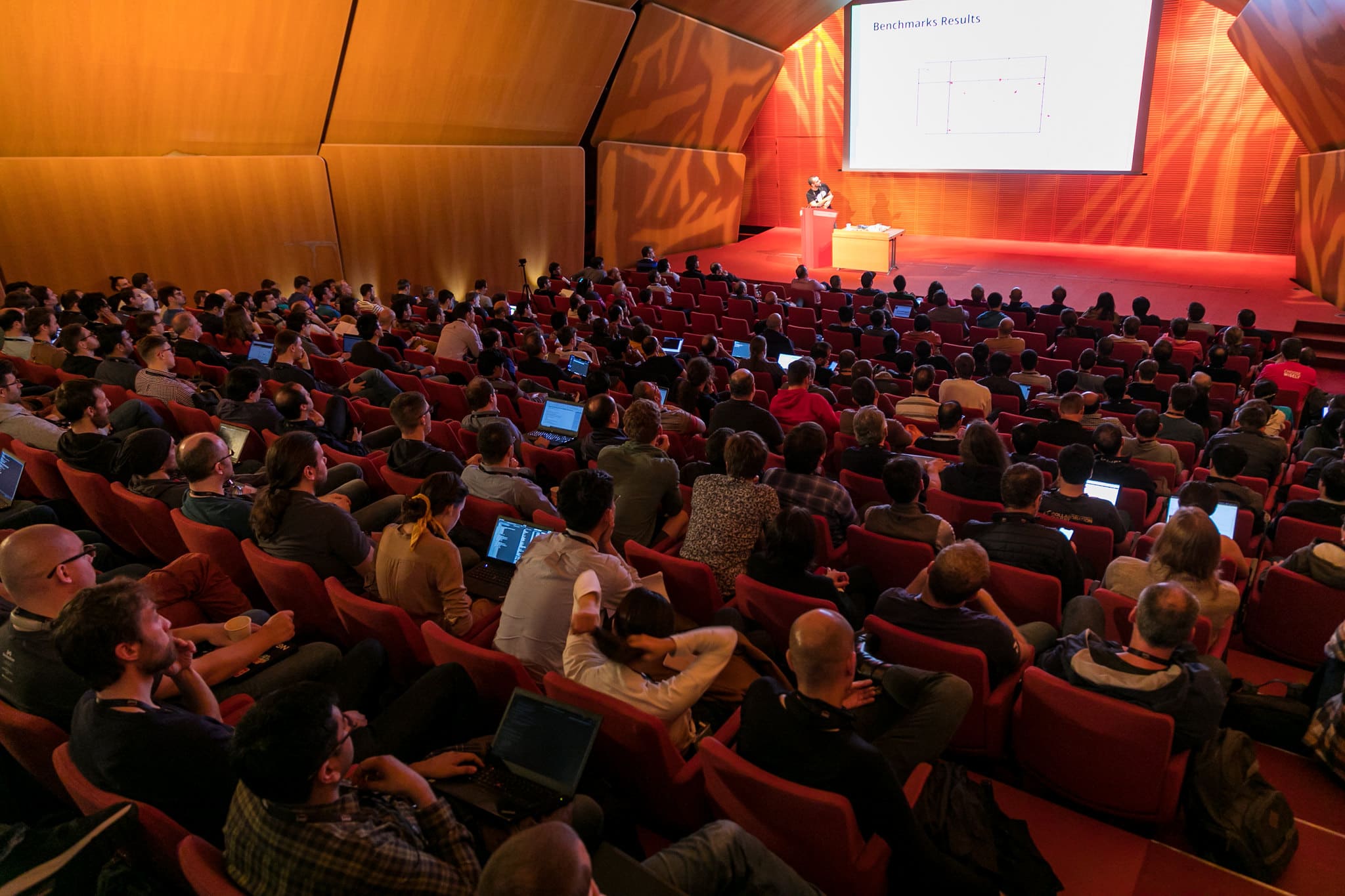 "Open Source Summit is a fundamental gathering place for exchanging ideas across projects and meeting all of the people who make open source communities work."
you've been waiting
for this
Thousands of attendees come to Open Source Summit Latin America to learn from each other, move forward together, and celebrate what's next. Whether you're a developer, architect, sysadmin, community manager, student, or something in-between, you'll…
MeeT
Work together solving problems, have discussions, and collaborate
Learn
Learn about the latest trends in open source and open technologies
Access
Access to leading experts that will help guide you through a complex OS environment
accel
Gain a competitive advantage by learning about the latest in innovative open solutions
discover
Discover what industry-leading companies and projects are working on and where technologies are headed
explore
Explore career opportunities with the world's leading technology companies
Become a sponsor
Partnering with Open Source Summit provides a unique opportunity to connect with a variety of open source communities under one roof! Don't miss your chance to sponsor THE premier event for open source code and community contributors.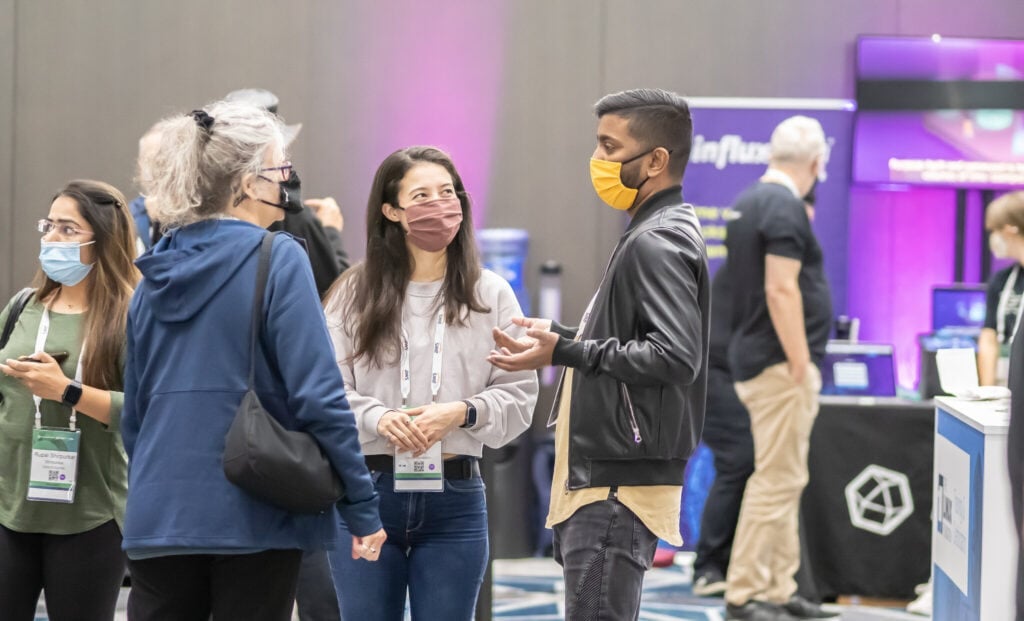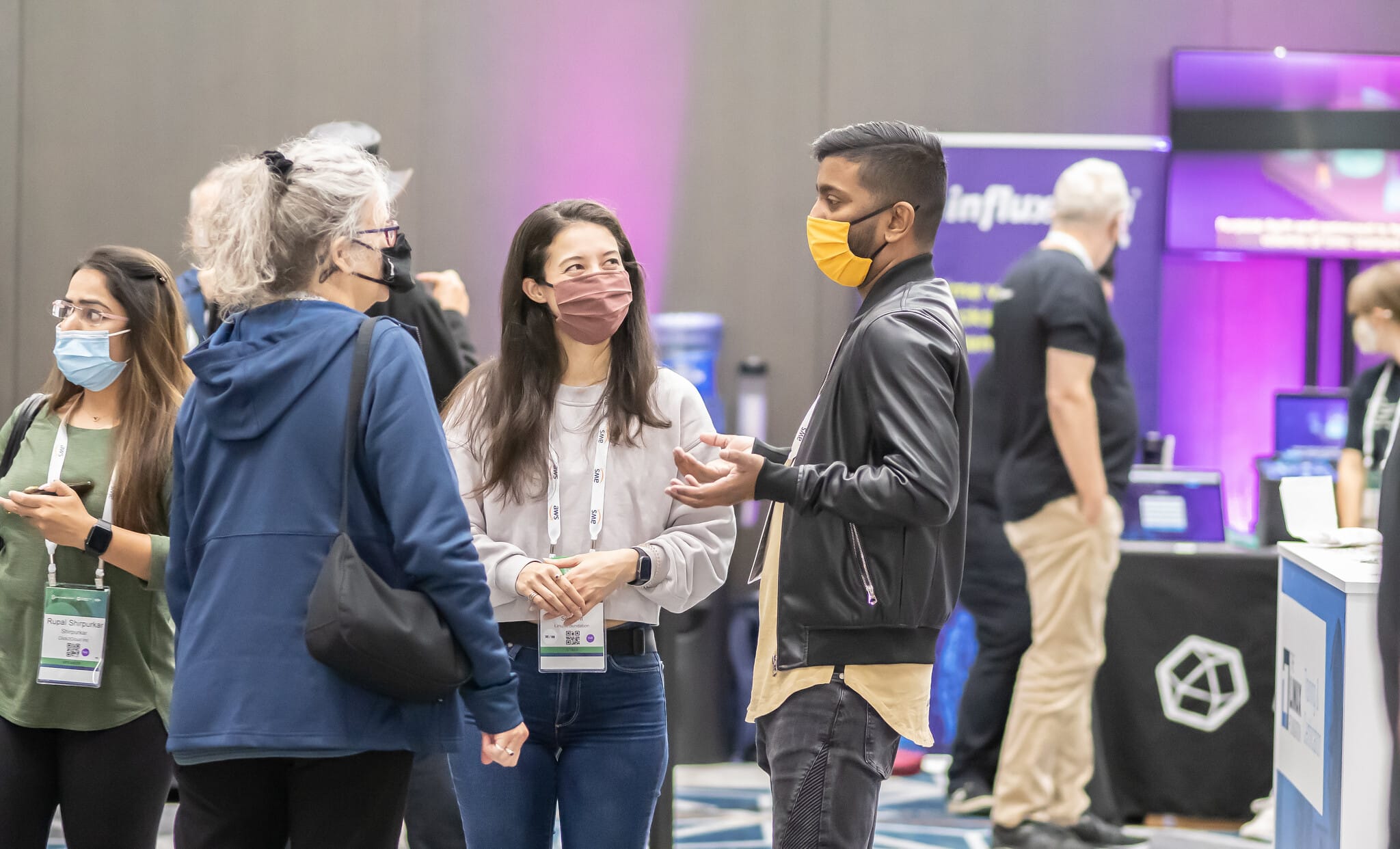 Schedule at-a-glance
All times are shown in Eastern Daylight Time (EDT), UTC -4
Tuesday, August 23
9:00 AM – 6:00 PM
Keynotes, Breakout Sessions & Sponsor Showcase
Wednesday, August 24
9:00 AM – 6:00 PM
Keynotes, Breakout Sessions & Sponsor Showcase
featured KEYNOTE speakers
Sofía Dorta, 15 years old, third-year high school student, Chilean. Spanish and English speaker. Mandarin Chinese and Japanese student.

She became a programmer at the age of 9, studying programming languages such as Javascript, Python, HTML, C++, to name some.

At the age of 10, she became certified as a programmer through a Ruby on Rails fullstack. During this period, she participated in many national hackathons.

It was in one of these events, a chatbot workshop using Watson Conversation, that IBM noticed her. She was invited by IBM to create a chatbot using this technology and present it at the INDEX developer conference in San Francisco, where she had a booth to show how it was built using WC and Node-RED. She also presented about WC at Cloud & Data, Argentina.

She began giving talks to bring people closer to technology. She created a workshop for children to introduce logical thinking, together with Inacap, Santiago. She took this workshop to the FIIS event in Antofagasta. She gave a talk to celebrate the day of girls in ICT in Concepción, Chile.
She attends the Pontifical Catholic University of Chile since the age of 11, where she has acquired knowledge about Operating Systems and Networks, Advanced Programming, WWW Applications and Technology and currently, Artificial Intelligence.

She founded Code Classroom, a project that arises from the need to share knowledge and technological advances, provide the necessary tools for the development of logical thinking in schools and teach about cybersecurity and other concepts such as the open source philosophy, among others.

Thanks to the help of the Linux Foundation, she attended 2018, 2020 and 2022 Open Source Summit conferences in Europe and North America. In 2018 she was invited to Scotland to attend OSS and meet Linus Torvalds. After that experience, she felt more motivated to make a change in the world, sharing the open-source philosophy in her talks and introducing the diversity of operating systems to those who don't have access to that sort of knowledge. The Linux Foundation also gave Sofía a scholarship with the LFD430 and LFD420 courses, which provided a lot of knowledge in her education. Currently, she tries to create change through Code Classroom.

Gabriele is an open source executive and technologist at heart. He spent over 15 years building developer ecosystems to deliver value through open source across Europe and the US. He thrives on driving innovation both contributing to open source communities and joining commercial open source ventures, whether it's for an early-stage tech startup, a Fortune 500 firm, or a non-profit foundation. Previously Director of Product Management at Alfresco, as Executive Director Gabriele grew the Fintech Open Source Foundation FINOS from the ground up, with the vision of creating a trusted arena for the global financial services industry to innovate faster, leveraging open source as a model of collaboration. Gabriele holds a Master in Computer Engineering, is a Committer for the Apache Software Foundation, and advises open source startups. He's a passionate soccer fan, reggae music connoisseur, and special needs dad and advocate wannabe.

Arpit Joshipura brings over 25 years of networking expertise and vision to The Linux Foundation, with technical depth and business breadth. He has instrumented and led major industry disruptions across enterprises, carriers, and cloud architectures, including IP, broadband, optical, mobile, routing, switching, L4-7, cloud, disaggregation, SDN/NFV, and open networking, and has been an early evangelist for open source. Arpit has served as CMO/VP in startups and larger enterprises, including Prevoty, Dell/Force10, Ericsson/Redback, ONI/CIENA, and BNR/Nortel, leading strategy, product management, marketing, engineering, and technology standards functions.

Greg is among a distinguished group of software developers who maintain Linux at the kernel level. In his role as Linux Foundation Fellow, he continues his work as the maintainer for the Linux stable kernel branch and a variety of subsystems while working in a fully neutral environment.

Ilan Melendez is the Regional Lead of LACChain, an Inter-American Development Bank initiative to enable blockchain infrastructure in compliance with regulations in Latin America and the Caribbean.

Blockchain consultant and passionate about the disruptive impact the technology can bring to the countries in the region, Ilan leads projects related to transparency in the supply chain, verifiable credentials, financial markets, and government projects.

Business development lead of LACNet, the blockchain orchestration entity for the LACChain ecosystem to facilitate corporate-grade solutions deploy on a guaranteed neutral network and in compliance with the regulation.

Ilan has more than 20 years of experience working for technology companies delivering services to Fortune 500 companies, he is a Software Engineer, Project Manager, and MBA.

Elder helps Java developers to build and deliver fast and high available server-side applications, so they can work on amazing projects. He is a Java Champion, a published author of six books, and a board member at SouJava, one of the biggest JUGs in the world. As a Developer Advocate, Elder shares experiences and best practices through online content and at international events like JavaOne, The Developers Conference, QCon, Oracle Code One, Campus Party, and Devnexus.

Karen Ottoni is the Director of Ecosystem for Hyperledger. She plays an active role in building the diverse ecosystem of innovative companies developing and implementing enterprise blockchain in various industries. Her areas of emphasis include international development, women in blockchain and blockchain's impact on payment models. Prior to Hyperledger, she worked as a strategic business manager in the blockchain practice at Tata Consultancy. She has also worked in numerous overseas roles with USAID, Noora Health and Chemonics International.

Marcos Sarres is CEO of GoLedger, a company specialized in developing systems based on Hyperledger Fabric technology. He has also served as vice chairman of the Hyperledger Brazil Chapter since 2021. Marco has a history of development/investment on digital innovation projects and was nominated by Digitalks to be among the three best blockchain professionals in Brazil. He is or has managed the development of a range of Hyperledger blockchain projects including the Civil Aviation Blockchain in Brazil, a natural gas transportation stock network for Petrobras, a blockchain-based green energetic label for the Brazilian appliance industry (refrigerators, microwaves, etc.) together with Eletrobras, and a public contracts accountability network for the Construction Department of the State of Ceará, Brazil.

Kate Stewart is a Senior Director of Strategic Programs, responsible for the Open Compliance programs encompassing the SPDX, FOSSology, OpenChain, and other compliance-related projects. Kate was one of the founders of SPDX, and is currently the specification lead. Since joining The Linux Foundation, she has also launched Real-Time Linux and Zephyr Project.

With almost 30 years of experience in the software industry, she has held a variety of roles and worked as a developer in Canada, Australia, and the US and for the last 20 years has managed software development teams in the US, Canada, UK, India, and China. She received her Master's in computer science from the University of Waterloo and her Bachelor's of computer science (co-op program) from the University of Manitoba.

Meet Swift – once an aspiring lawyer who entered the world of tech after attending his first hackathon. Now the CEO and Co-Founder of Major League Hacking (MLH), Swift is on a mission to empower the next generation of technologists. Every year, more than 100,000 developers around the world join the MLH community. They learn practical skills through hands-on educational programs like hackathons and Open Source software fellowships. Developers gain real-world technical experience, build connections with employers, and ultimately launch their careers. Swift's expertise lies in software engineering and in building and scaling diverse, inclusive developer communities. Previously Swift was named to the Forbes 30 Under 30 Education category, founded Hacker League (acquired by Intel in 2013), and served as the first Developer Evangelist for SendGrid (IPO 2017, acquired by Twilio in 2019).

Jim's career spans three of the largest technology trends to rise over the last decade: mobile computing, cloud computing and open source software. Today, as executive director of The Linux Foundation, he uses this experience to accelerate innovation in technology through the use of open source and Linux.

At The Linux Foundation, Jim works with the world's largest technology companies, including IBM, Intel, Google, Samsung, Qualcomm, and others to help define the future of computing on the server, in the cloud, and on a variety of new mobile computing devices. His work at the vendor-neutral Linux Foundation gives him a unique and aggregate perspective on the global technology industry.

Jim has been recognized for his insights on the changing economics of the technology industry. His writing has appeared in Businessweek, Wired, and other top technology journals, and he is a regular keynote speaker at industry events. He advises a variety of startups, including Splashtop, and sits on the boards of the Global Economic Symposium, Open Source For America, and Chinese Open Source Promotion Union.