2020年12月2日~4日
December 2 – 4, 2020
オンライン開催
Virtual Experience
#ossummit
メーリングリストに参加して、イベントの最新情報やニュースをゲットしましょう。
Join our mailing list to hear all the latest about events, news, and more!
入力された宛先に今後のイベント情報が配信されます。メーリングリストの登録はいつでも解除できます。詳細については、プライバシー ポリシーを参照してください。
The Linux Foundation uses the information you provide to us to contact you about upcoming events. You may unsubscribe from these communications at any time. For more information, please see our Privacy Policy.
Weeks
Days
Hours
Minutes
Seconds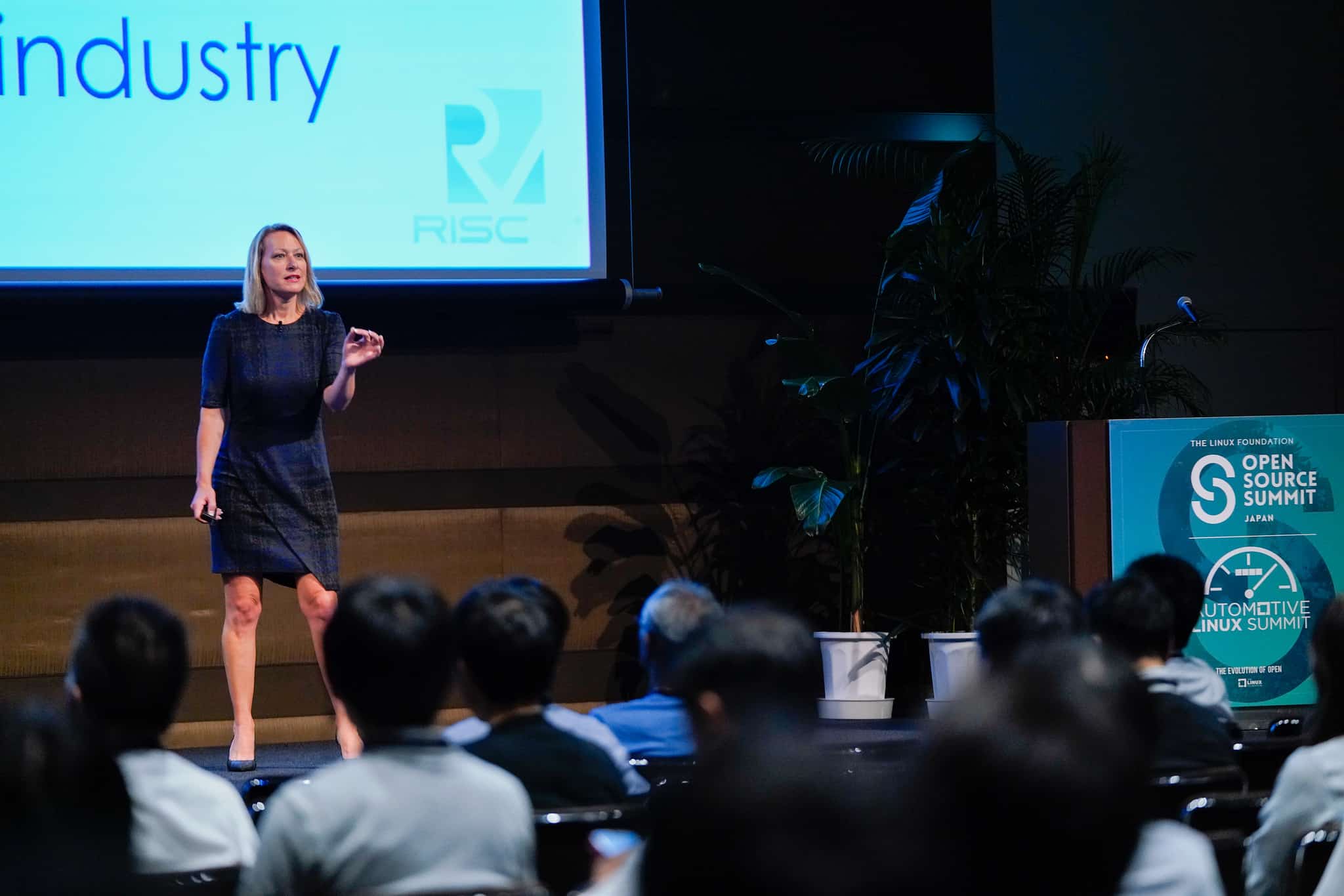 オンライン開催 Virtual Experience
Open Source Summit Japanは、オープンソースのエコシステムをひとつ屋根の下に集めます。テクノロジーを牽引する開発者、システム管理者、DevOps、アーキテクトなどのクロスコラボレーションをめざすユニークなイベントです。
Open Source Summit Japan connects the open source ecosystem under one roof. It's a unique environment for cross-collaboration between developers, sysadmins, devops, architects and others who are driving technology forward.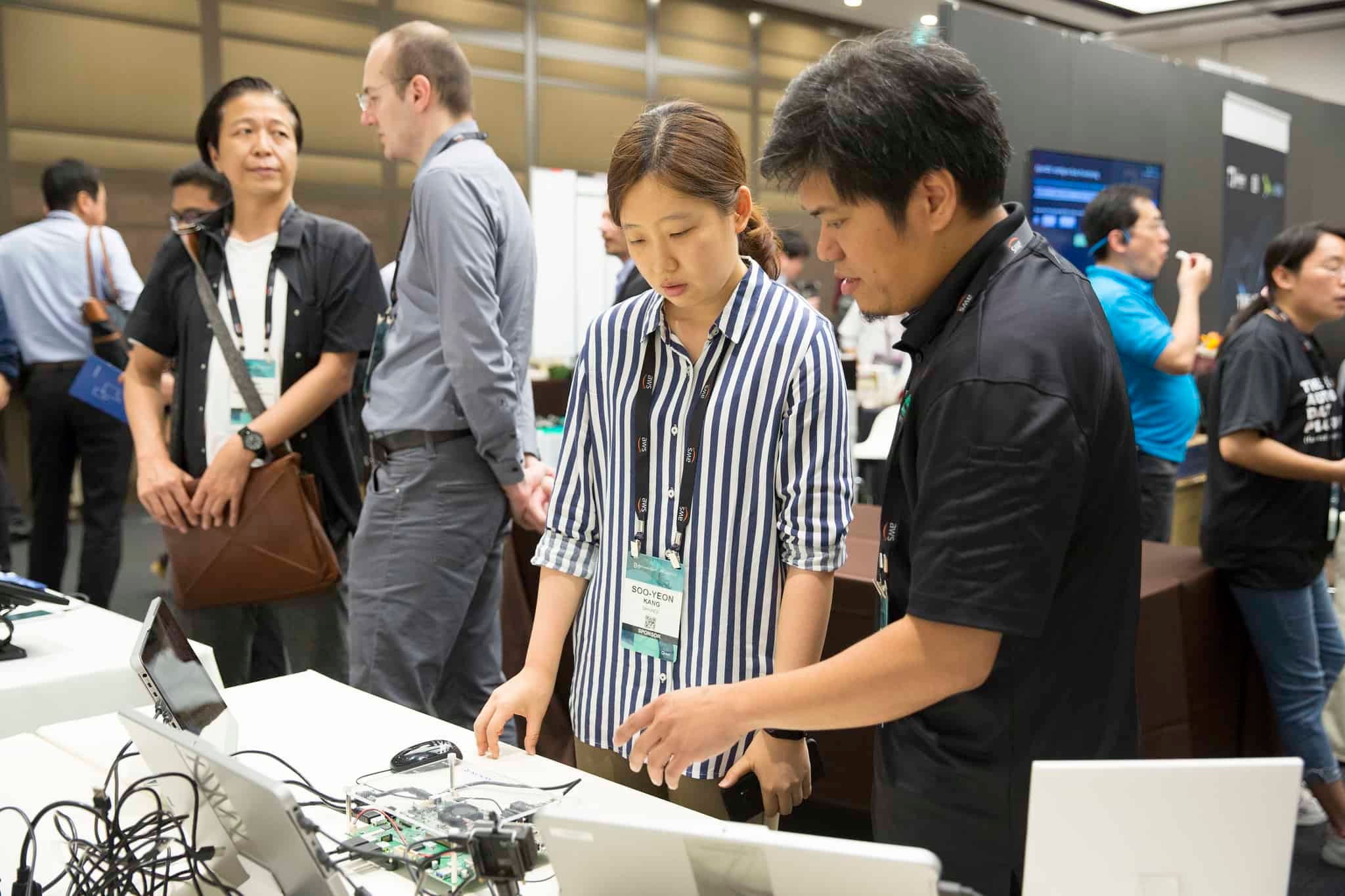 刺激を受ける Get Inspired
2,000人を超える開発者、技術者、業界のエキスパートが参加し、オープンソースとオープン コラボレーションの最新トレンド、オープンソースの世界をナビゲートする方法、オープンソースがどうのようにイノベーションを形成しているかについて意見を交わします。
Join over 2,000 developers, technologists and industry experts in an exchange of ideas on the latest trends in open source and open collaboration, how to navigate the open source landscape, and how open source is shaping innovation.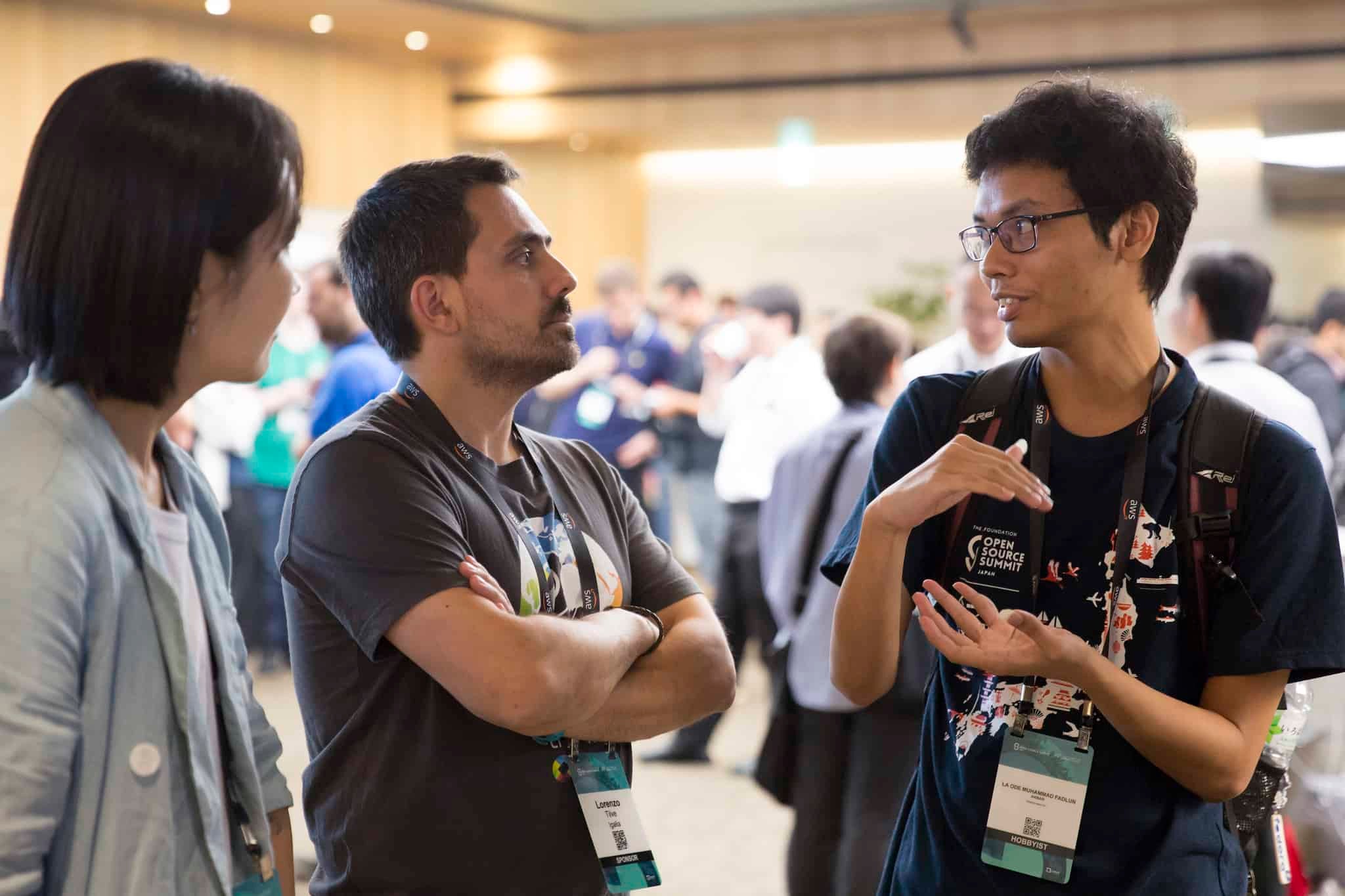 仲間とつながる Connect With Peers
参加者は、さまざまな方法で同僚と共同作業したり、アイデアを共有したりすることができます。また、より豊かなオープンソース コミュニティを構築支援する方法を学んだり、技術スキルを向上させたり、開発者用ラウンジで一緒にハッキングしたりできます。
Attendees have a variety of ways to collaborate and share ideas with their peers, learning how to help create richer open source communities, growing your technical skills, hacking together in the developer lounge, and much more.
バーチャル スケジュール 概要
VIRTUAL SCHEDULE AT-A-GLANCE
セッションは日本時間(UTC+09:00)で開催されます。
Sessions will be held in the Japan Standard Time Zone (UTC+09:00).
12月2日(水)
Wednesday, December 2
9:00 – 10:00 AM
基調講演
Keynote Sessions

10:15 AM – 1:00 PM
ブレイクアウト セッション
Breakout Sessions

9:00 AM – 1:00 PM
スポンサー ショーケース
Sponsor Showcase
12月3日(木)
Thursday, December 3
9:00 – 10:00 AM
基調講演
Keynote Sessions

10:15 AM – 1:00 PM
ブレイクアウト セッション
Breakout Sessions

9:00 AM – 1:00 PM
スポンサー ショーケース
Sponsor Showcase
12月4日(金)
Friday, December 4
9:00 – 10:00 AM
基調講演
Keynote Sessions

10:15 AM – 1:00 PM
ブレイクアウト セッション
Breakout Sessions

9:00 AM – 1:00 PM
スポンサー ショーケース
Sponsor Showcase