screening of mama bears documentary
Dates + Time: Monday, June 6, 5:00 – 6:30 PM | Location: JW Marriott Austin, JW Grand Ballroom 4
Registration Cost: Complimentary
How to Register: Registration is not required. All attendees are welcome!
We are proud to offer all attendees a special screening of MAMA BEARS, a film by Daresha Kyi.
MAMA BEARS is an intimate, thought-provoking exploration of the journeys taken by Sara Cunningham and Kimberly Shappley, two "mama bears"—conservative, Christian mothers whose profound love for their LGBTQ+ children has turned them into fierce advocates for the entire queer community—and Tammi Terrell Morris, a young African American lesbian whose struggle for self-acceptance perfectly exemplifies why the mama bears are so vitally important.
MAMA BEARS is the story of women who have allowed nearly every aspect of their lives to be completely reshaped by love. Although they may have grown up as fundamentalist Christians these two mama bears are willing to risk losing friends, family, and faith communities to keep their children safe—even if it challenges their belief systems and rips their worlds apart.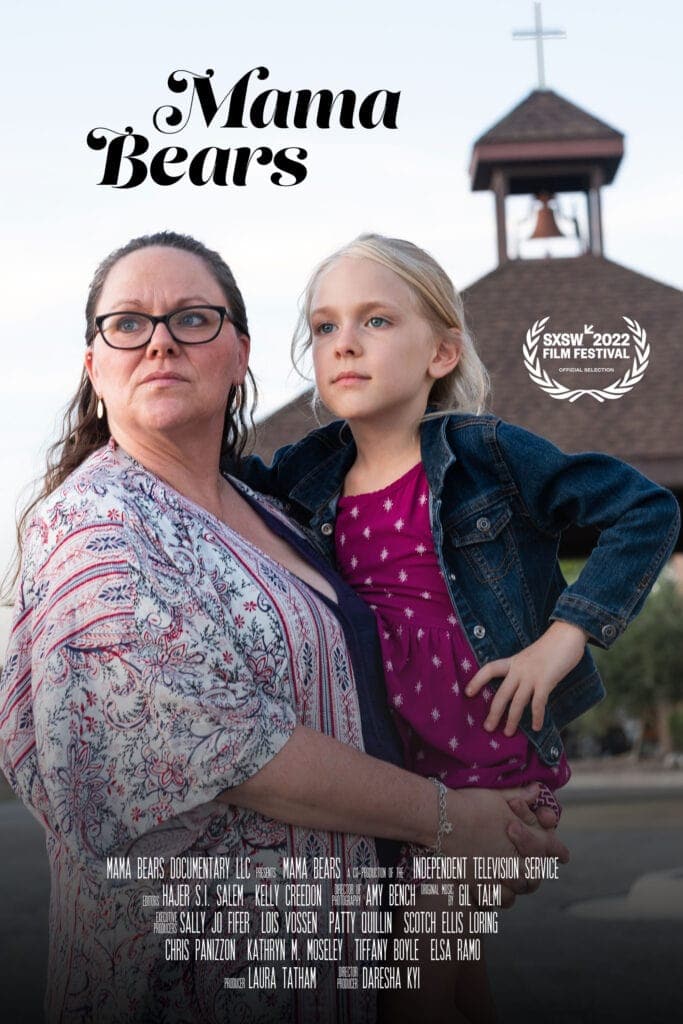 Dates + Time: Tuesday, June 7 + Wednesday, June 8, 7:00 AM | Location: JW Marriott Austin, Room 504
Registration Cost: Complimentary
How to Register: Sign up here!
Join community member, Dylan Schiemann, as he leads attendees in restorative or vinyasa flow yoga sessions.
Dylan started practicing yoga more than ten years ago to compensate for his two favorite daily software engineering poses: laptop pose and mobile phone pose. Dylan takes a deliberate and intentional approach when teaching yoga striving to make yoga accessible to everyone. Dylan will lead either "restorative-ish" or a more deliberate vinyasa flow sequence depending on a quick survey of the attendees.
Masks are optional during Community Yoga.
Date + Time: Wednesday, June 8, 6:45 – 8:00 AM | Location: JW Marriott Austin
Registration Cost: Complimentary
How to Register: Sign up here!
We are pleased to offer a complimentary, casual, and inclusive 5K running tour of downtown Austin during cdCon and OpenJS World 2022.
The 5K will be offered Wednesday, June 8, 2022 by Swift Fit Events. This will be the perfect way to wake up and get your energy going for the day!
Meet outside the main entrance of the JW Marriott Austin at 6:45 AM to start – the run will go from approximately 7:00 – 8:00 AM. All paces are welcome!
Participants will be required to provide their own running attire and water. The run will take place regardless of weather.
PARTY STARTER with LIVE BAND KARAOKE
Date + Time: Wednesday, June 8, 5:00 – 8:00 PM | Location: JW Marriott Austin, JW Grand Ballroom 7/8
Registration Cost: Complimentary
How to Register: No need to register, just show up and have a good time!
Let's get the evening events started off with the Texas Live Band Karaoke backing up your performance. Join the OpenJS and CDF communities for the party starter following the Day Two breakout sessions.
Date + Time: Monday, June 6 – Friday, June 10, 12:00 – 2:00 PM | Location: Attendees On Own
Gather your friends and colleagues and explore the cuisine of Downtown Austin, Texas! View a list of nearby restaurant recommendations here, attendees are on for lunch their own each day of the conference.