November 8 – 10, 2022
Lake Tahoe, California
#lfmembersummit
The Linux Foundation Member Summit is the annual gathering for Linux Foundation member organizations.
An annual gathering for Linux Foundation members that fosters collaboration, innovation, and partnerships among the leading projects and organizations working to drive digital transformation with open source technologies. It is a must-attend for business and technical leaders looking to advance open source strategy, implementation, and investment in their organizations and learn how to collaboratively manage the largest shared technology investment of our time.
FEATURED KEYNOTE SPEAKERS
Anne leads program development in Google's Open Source Programs Office (OSPO). The Program Development Team helps teams at Alphabet develop, contribute to, and release open source software with an eye towards strategy, sustainability, and the spirit of the Open Source Definition. The Program Development Team works across domains, from cloud to data analytics to gaming to security.

Stephen Chin is VP of Developer Relations at JFrog, chair of the CDF governing board, member of the CNCF and OpenSSF governing boards, and author of The Definitive Guide to Modern Client Development, Raspberry Pi with Java, Pro JavaFX Platform, and the upcoming DevOps Tools for Java Developers title from O'Reilly. He has keynoted numerous conferences around the world including swampUP, Devoxx, JNation, JavaOne, Joker, and Open Source India. Stephen is an avid motorcyclist who has done evangelism tours in Europe, Japan, and Brazil, interviewing hackers in their natural habitat. When he is not traveling, he enjoys teaching kids how to do embedded and robot programming together with his daughters.

Gabriele is an open source executive and technologist at heart. He spent over 15 years building developer ecosystems to deliver value through open source across Europe and the US. He thrives on driving innovation both contributing to open source communities and joining commercial open source ventures, whether it's for an early-stage tech startup, a Fortune 500 firm, or a non-profit foundation. Previously Director of Product Management at Alfresco, as Executive Director Gabriele grew the Fintech Open Source Foundation FINOS from the ground up, with the vision of creating a trusted arena for the global financial services industry to innovate faster, leveraging open source as a model of collaboration. Gabriele holds a Master in Computer Engineering, is a Committer for the Apache Software Foundation, and advises open source startups. He's a passionate soccer fan, reggae music connoisseur, and special needs dad and advocate wannabe.

Damani Corbin joined The Boeing Company in January, 2022 to assist in the implementation of an enterprise wide DevSecOps initiative, assisting teams adopt cloud native technologies. Since joining, Boeing has launched an Open Source Program Office that Damani transitioned into to lead the strategy within the office and increase engagement both internally and externally.

Previous to Boeing, Damani worked at the technology start-up WeaveWorks where he had multiple responsibilities. In addition to enterprise sales, Damani was active with Developer Experience, Product and Field Marketing initiatives.

Prior to Weaveworks, Damani was at Pivotal Software Inc. where he helped build out the Developer Experience strategy in New York City which focused on assisting customers on the journey of Cloud Native adoption.

After college, Damani worked for Xerox before moving to Oracle where he sold across all layers of the operational stack.

Away from work, Damani is committed to giving back to his community. He currently serves as vice president of development at Blacks on Wall Street Inc., a nonprofit organization whose mission is to close the professional opportunity gap among African-Americans by providing underrepresented youth with the resources necessary to build promising careers. As a proud Guyanese-American, Damani is involved in a number of projects in Guyana, South America.

Damani received both his undergraduate and Master of Business Administration degrees from LeMoyne College in Syracuse, New York, and serves on the Advisory Board for the Madden School of Business as well as a number of other initiatives at LeMoyne.

An alumnus of the Scuola Normale Superiore di Pisa, with a PhD in Computer Science from the University of Pisa, Roberto Di Cosmo was associate professor for almost a decade at Ecole Normale Supérieure in Paris. In 1999, he became a Computer Science full professor at University Paris Diderot, where he was head of doctoral studies for Computer Science from 2004 to 2009. President of the board of trustees and scientific advisory board of the IMDEA Software institute and chair of the Software chapter of the National Committee for Open Science in France, he is currently on leave at Inria.

His research activity spans theoretical computing, functional programming, parallel and distributed programming, the semantics of programming languages, type systems, rewriting and linear logic, and, more recently, the new scientific problems posed by the general adoption of Free Software, with a particular focus on static analysis of large software collections. He has published over 20 international journals articles and 50 international conference articles.

In 2008, he has created and coordinated the european research project Mancoosi, that had a budget of 4.4Me and brought together 10 partners to improve the quality of package-based open source software systems.

Following the evolution of our society under the impact of IT with great interest, he is a long term Free Software advocate, contributing to its adoption since 1998 with the best-seller Hijacking the world, seminars, articles and software. He created in October 2007 the Free Software thematic group of Systematic, that helped fund over 50 Open Source research and development collaborative projects for a consolidated budget of over 200Me. From 2010 to 2018, he was director of IRILL, a research structure dedicated to Free and Open Source Software quality.

He created in 2015, and now directs Software Heritage, an initiative to build the universal archive of all the source code publicly available, in partnership with UNESCO.

Co-founder and CTO, Brian Fox is a member of the Apache Software Foundation and former Chair of the Apache Maven project. As a direct contributor to the Maven ecosystem, including the maven-dependency-plugin and maven-enforcer-plugin, he has over 20 years of experience driving the vision behind, as well as developing and leading the development of software for organizations ranging from startups to large enterprises. Brian is a frequent speaker at national and regional events including Java User Groups and other development-related conferences.

April Rinne has been weaving her own story about how to thrive amid flux, personally and professionally, for as long as she can remember.

Today April is an acclaimed speaker, thinker, advisor and writer. She is known today for her many keynotes each year to business, industry, investment, policy and educational audiences around the world, and for her role as a bridge: between startups and governments, between developed and developing countries, between those excited about change and those resistant to it. She is also an impact investor, mental health advocate, yoga teacher and insatiable handstander. April's handstands underscore her upside-down perspective on the world: they help her see differently, stay flexible, and bring joy (and occasionally amazement) to others. Earlier in her career served as a global development executive, microfinance lawyer, and hiking and biking guide.

April holds a J.D. from Harvard Law School, an M.A. in International Business and Finance from The Fletcher School at Tufts University, and a B.A. in International Studies and Italian summa cum laude from Emory University. She is a Fulbright Scholar and studied at Oxford (University College; one full academic year), the Harvard Kennedy School of Government, and the European University Institute (the EU's premier graduate institution; one full academic year). In 2011 the World Economic Forum named her a Young Global Leader; she has attended Davos multiple times as well as WEF summits worldwide.

But April's CV and educational pedigree don't begin to capture April's story, her perspective, and her understanding of the world. Both of her parents died in a car accident when she was 20, which threw her into a world of flux. She put the expected path on hold to deal with the aftermath, ultimately letting go of how she thought her own future might unfold. Rather than the Ph.D. her parents expected, or the Wall Street analyst position society expected, she spent several years leading hiking and cycling tours from Puglia to Patagonia, which in turn provided enough income to travel widely (and alone) from the Golden Triangle to the Darien Gap. From there, her unconventional journey took off.

April spent the first half of her career focused on global development and financial inclusion. She was very early to the world of impact investing. She led microfinance teams on four continents, wrote microfinance legislation, was in the vanguard of mobile banking innovation, and created new investment vehicles for the world's underserved before Muhammad Yunus made microfinance a household term.

When the digital economy and smartphones began to take root, April shifted her focus to how these new platforms could help build more inclusive business and more robust opportunities for income generation. The second half of her career has focused on how this "new" economy and the future of work will play out worldwide, advising numerous startups, established companies, governments, policy makers, financial institutions, educational institutions, think tanks and others along the way.

Taken together, April's breadth of experience and exposure to other cultures and ways of life provide her with an enormous lens through which to see change. On the one hand, she is as comfortable at Davos as she is talking with microfinance borrowers in an urban slum. On the other hand, she has seen how – regardless of age, income, or background – humans genuinely struggle with navigating the unknown. She is convinced that the disciplines of a Flux Mindset can help.

April brings a practical perspective and a global worldview. She has lived with, advised others on, experimented, researched, prototyped, traveled long and far to experience, speak with and learn from others about how to embrace flux.

Nithya A. Ruff is the Head of Amazon's Open Source Program Office. Open Source has proven
to be one of the world's most prolific enablers of innovation and collaboration and Amazon's
customers increasingly value open source innovation and the and cloud's role in helping them
adopt and run important open source services. She drives open source culture and
coordination inside of Amazon and engagement with external communities. Prior to Amazon,
she started and grew Comcast and Western Digital's Open Source Program Offices. Open
Source Program Offices are a critical part of a company's digital transformation and innovation
journey.

Nithya has been director-at-large on the Linux Foundation Board for the last 5 years and in
2019 was elected to be Chair of the influential Linux Foundation Board. She works actively to
advance the mission of the Linux Foundation around building sustainable ecosystems that are
built on open collaboration. She is a passionate advocate and a speaker for opening doors to
new and diverse people in technology and can often be seen speaking and writing on this topic.
Nithya graduated with an M.S. in Computer Science from NDSU and an MBA from the
University of Rochester, Simon Business School and is an aspiring corporate board director and
governance enthusiast. You can follow her on twitter @nithyaruff and you can find her
on https://www.linkedin.com/in/nithyaruff/

Bob Lord joined the Cybersecurity and Infrastructure Security Agency (CISA) as a Senior Technical Advisor in April 2022. Previously he was the Chief Security Officer at the Democratic National Committee where he brought more than 20 years of experience in the information security space to the committee, state parties, and campaigns. Before that he was Yahoo's Chief Information Security Officer, covering areas such as risk management, product security, security software development, e-crimes and APT programs. He also headed up Twitter's information security program as its first security hire.

Jim's career spans three of the largest technology trends to rise over the last decade: mobile computing, cloud computing and open source software. Today, as executive director of The Linux Foundation, he uses this experience to accelerate innovation in technology through the use of open source and Linux.

At The Linux Foundation, Jim works with the world's largest technology companies, including IBM, Intel, Google, Samsung, Qualcomm, and others to help define the future of computing on the server, in the cloud, and on a variety of new mobile computing devices. His work at the vendor-neutral Linux Foundation gives him a unique and aggregate perspective on the global technology industry.

Jim has been recognized for his insights on the changing economics of the technology industry. His writing has appeared in Businessweek, Wired, and other top technology journals, and he is a regular keynote speaker at industry events. He advises a variety of startups, including Splashtop, and sits on the boards of the Global Economic Symposium, Open Source For America, and Chinese Open Source Promotion Union.

Working to build a scalable and consistent supply chain security platform, while continuing to lead the consumption compliance Open Source Program Office (OSPO), including policy, guidance and execution. Working with IBM Government & Regulatory Affairs, Software, Systems, Cloud, Consulting, Innersource, Legal, Research, and Red Hat to address emerging requires of US Executive Order on Cybersecurity, including Supply Chain Security guidance, Software Bill of Materials (SBOM), and related foundations/standards bodies alignment (Linux Foundation, OpenSSF, NTIA, ISO, NIST, etc.). He is currently the alternate for the Governing Board and Chair of the Governance Committee of the OpenSSF.

J.R. Rao is the CTO of Security Research at IBM. Based in IBM's Thomas J. Watson Research Center, the global team comprises over two hundred researchers who work in the areas of Cryptography, Cybersecurity, Cloud, Mobile Security and Secure Platform Technologies. JR works closely with customers, academic partners and IBM business units to drive new and innovative technologies into IBM's products and services and definitive industry standards. The goal of his research is to significantly raise the bar on the quality of security while simultaneously easing the overhead of developing and deploying secure solutions.

JR has published widely in premier security conferences and workshops and and holds numerous US and European patents. He is a member of the prestigious IBM Academy of Technology as well as emeritus member of IFIP's Working Group 2.3 (Programming Methodology) and the Industry Advisory Board of the Georgia Tech Information Security Center. JR obtained his doctorate degree from the University of Texas at Austin, a M.S. in Computer Science from the State University of New York at Stony Brook and a B.Tech. in Electrical Engineering from the Indian Institute of Technology, Kanpur.
Become a sponsor
Looking to join in the conversation with open source leaders and innovators? Don't miss your chance to sponsor this must-attend event for business and technical leaders looking to advance open source strategy, implementation, and investments within their organizations.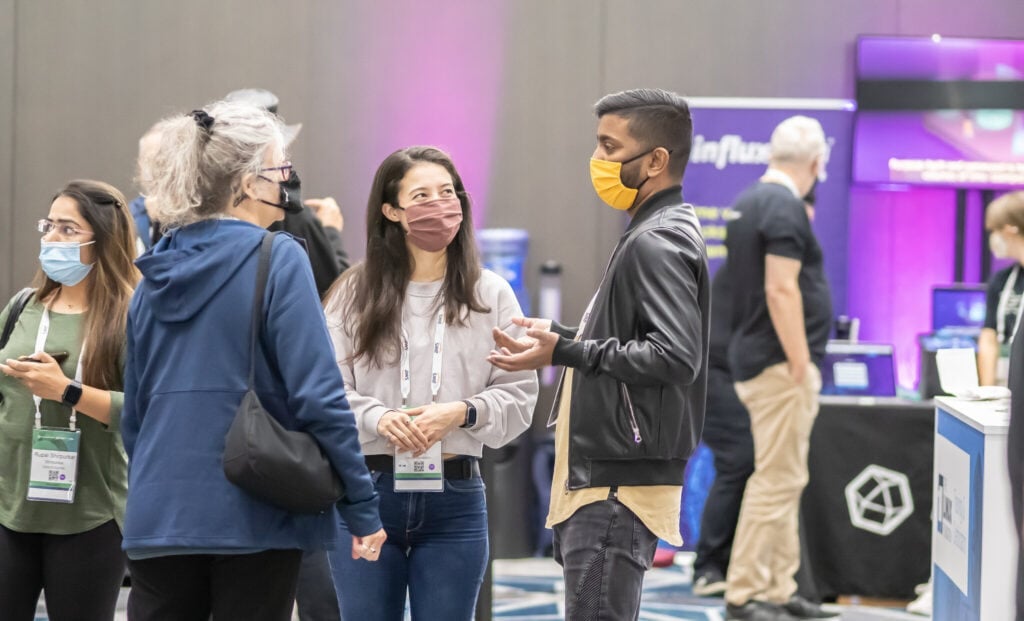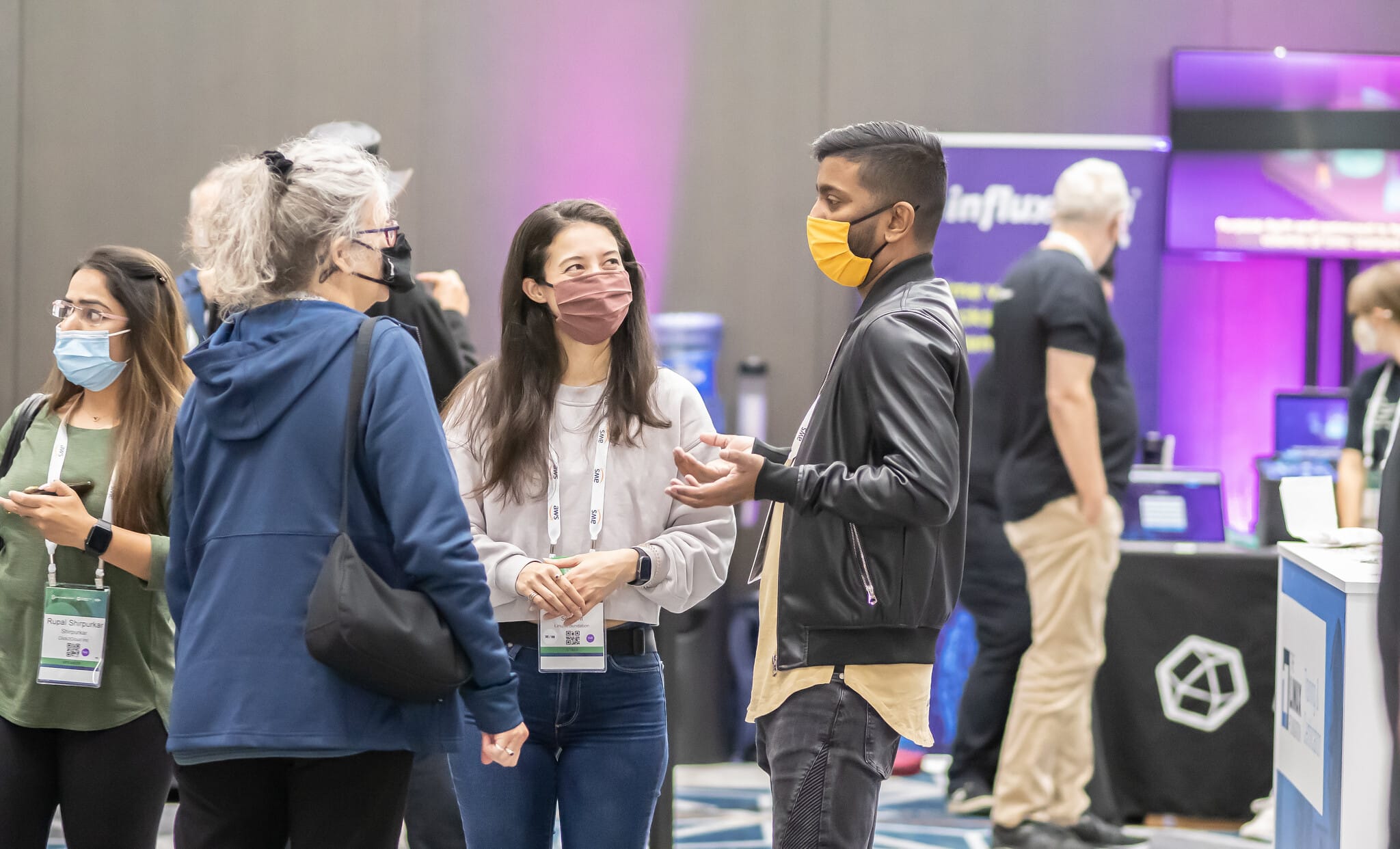 Schedule at-a-glance
Monday, November 7
9:00 AM – 5:00 PM (PDT)
LF Project Board Meetings & Optional Pre-event Activities
Tuesday, November 8
9:00 AM – 5:00 PM (PDT)
Keynote & Breakout Sessions
Wednesday, November 9
9:00 AM – 5:00 PM (PDT)
Keynote & Breakout Sessions
Thursday, November 10
9:00 AM – 5:00 PM (PDT)
Keynote & Breakout Sessions
Friday, November 11
9:00 AM – 5:00 PM (PDT)
LF Project Board Meetings